Without your favorite genre movie, the world of entertainment would be incomplete. While understanding your cinematic desires, online OTT platforms have created many options for your favorite movies in a single click.
In cinema, terrifying zombie movies are always appealing and welcoming. As one of the leading OTT platforms, Netflix would live up to your expectations by providing the best zombie movies on Netflix.
Find the latest and greatest zombie movies, including the 11 best zombie movies on Netflix. 
List of Best Zombie Movies on Netflix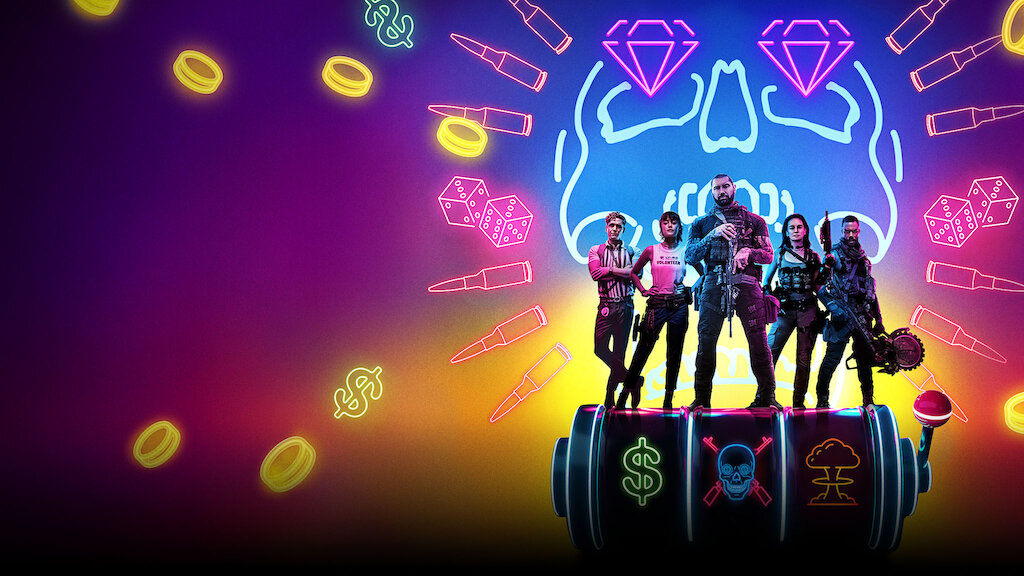 11. Army of the Dead (2021)
5.7/10 IMDb | 67% Rotten Tomatoes | 3/5 Google Users
The plot of this film takes place after a zombie epidemic occurs in the city of Las Vegas. A group of assassins decides to take that risk and enter the quarantine zone to attempt the ultimate heist ever tried.
Zack Snyder directed the movie, which Shay Hatten and Joby Harold wrote. The film is packed with action scenes, scary scares, and criminal concepts, making it entertaining for anyone who enjoys a good zombie movie.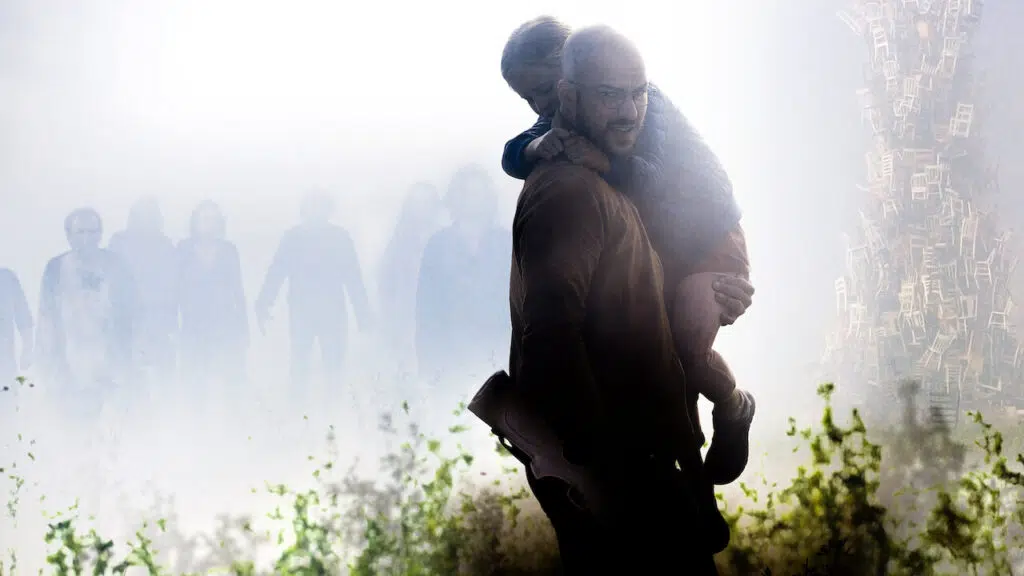 10. Ravenous (2017)
5.8/10 IMDb | 88% Rotten Tomatoes | 2.9/5 Google Users
Ravenous (also known as Les Affamés) is a collection of short stories depicting people living in a small, remote Quebecois society as the zombie apocalypse occurs around them.
Ravenous won Best Canadian Movie at the 2017 Toronto Film Festival, impressing viewers and judges with its gloomy, contemplative horror aesthetic.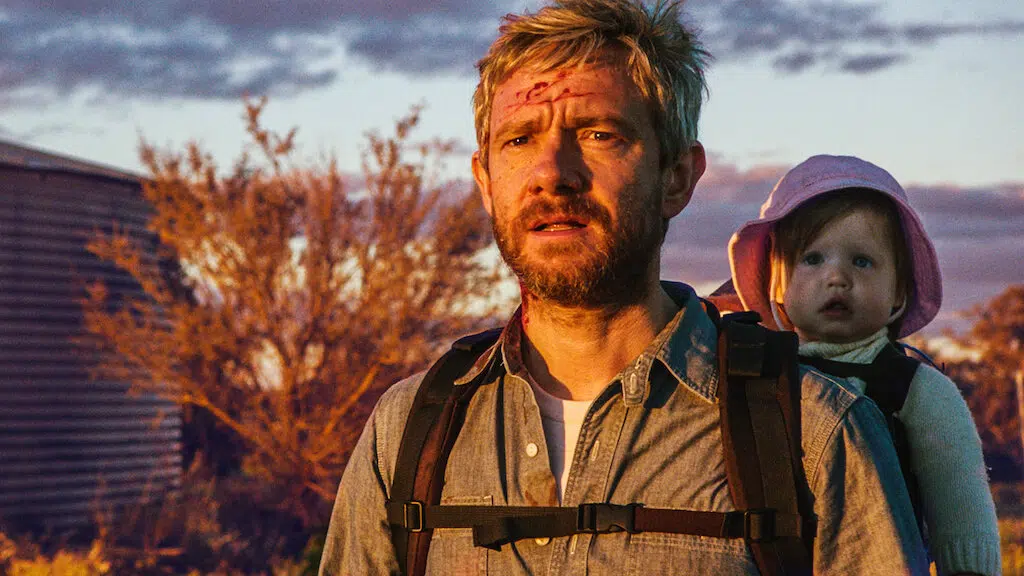 9. Cargo (2017)
6.3/10 IMDb | 87% Rotten Tomatoes | 4/5 Google Users
This movie is on this list because it might be interesting even to people who don't usually like zombie movies. This famous movie was directed by Ben Howling and Yolanda Ramke, two directors who worked together to make one of the best zombie movies.
The story is about a man who gets stuck with his baby daughter in the middle of a zombie outbreak in rural Australia. The man gets infected and has to figure out how to protect his baby girl from his transformation.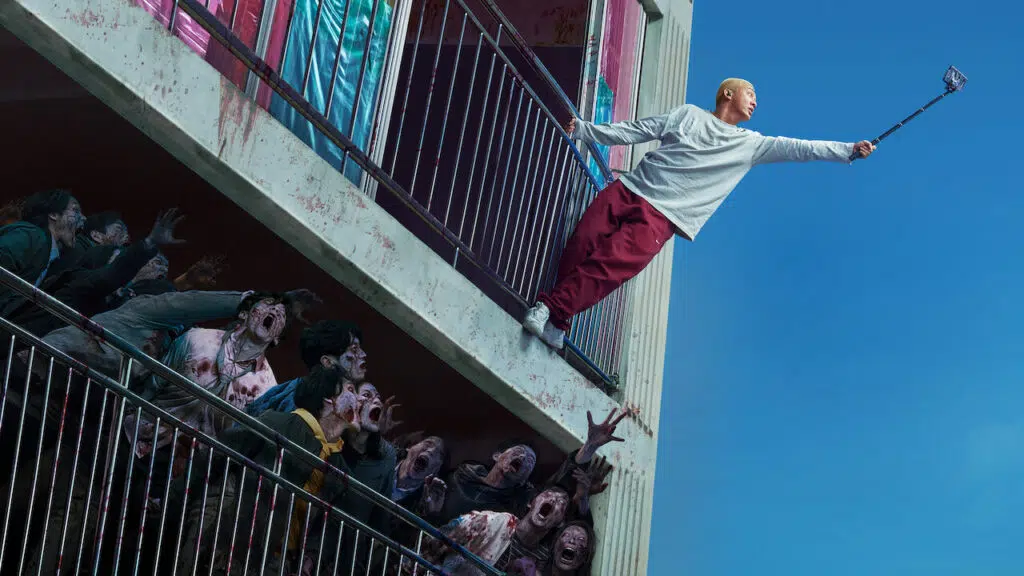 8. #Alive (2020)
6.3/10 IMDb | 88% Rotten Tomatoes | 4.3/5 Google Users
People walking down the streets of Seoul suddenly became very violent and started attacking each other and acting like zombies. A young boy saw the whole thing from the fourth floor of a residential building.
When everything stopped working, the internet, mobile, and water supply, the boy saw a beautiful girl in the building. To find out what happens next, you must watch this, one of the best zombie movies on Netflix.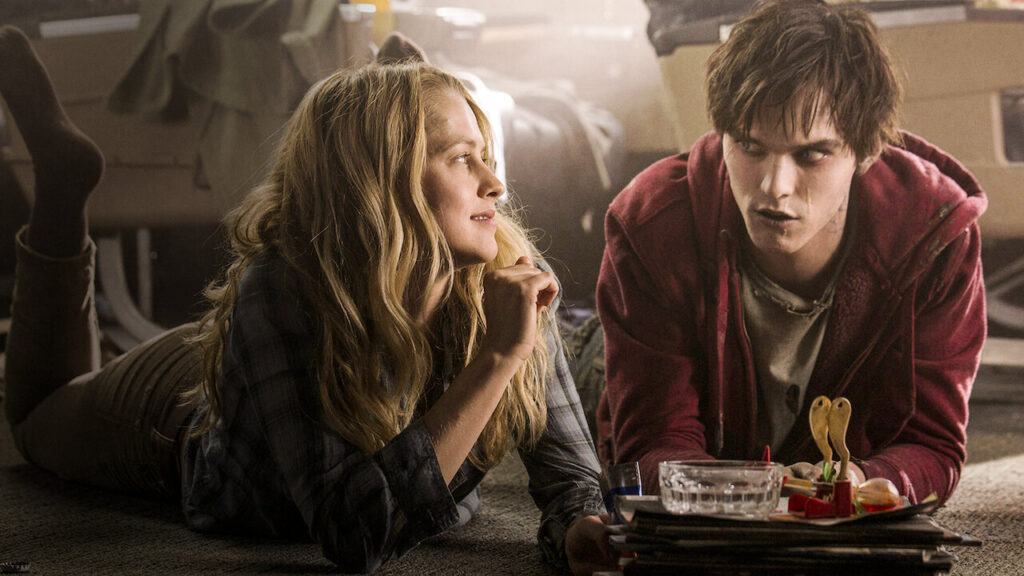 7. Warm Bodies (2013)
6.8/10 IMDb | 81% Rotten Tomatoes | 4.8/5 Google Users
The earth's population is divided between zombies and humans due to a terrible pandemic. R, an unusual zombie, witnesses his fellow zombies attacking Julie and saves her.
Julie realizes that R is unlike the other zombies, and she and R form a strange relationship. As their relationship deepens and R becomes more human, a series of events begins to unfold.
Warm Bodies is a 2013 American paranormal rom-com zombie movie. It is not a typical zombie movie. It is crazy, and the zombies' behavior is unlike any other depiction in pop culture history.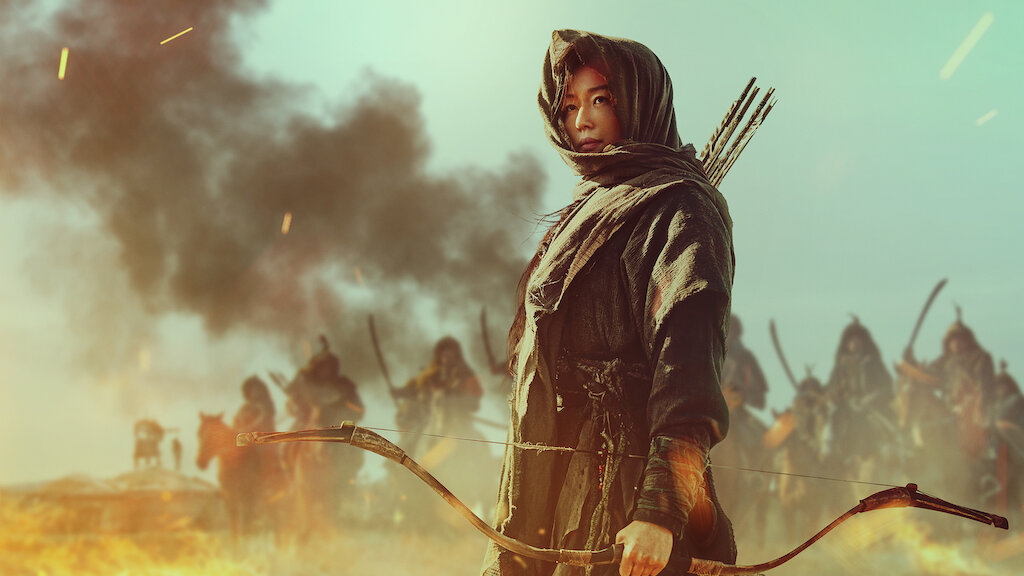 6. Kingdom: Ashin of the North (2021)
7/10 IMDb | 81% Rotten Tomatoes | 4.3/5 Google Users
Kingdom: Ashin of the North is a great spin-off of the popular Kingdom series. It tells the story of Ashin and what made her so angry at the Kingdom of Joseon that she used the famous resurrection plant to make zombies. It's an interesting theory on a near-future story, with lots of violence, genuine emotion, and plotting.
5. I Am Legend (2007)
7.2/10 IMDb | 68% Rotten Tomatoes | 4.4/5 Google Users
Brilliant scientist Robert Neville is a survivor of a plague that turns people into cannibalistic monsters. Using his immune blood, he searches for a cure for the plague while wandering alone through NY City, calling out to any possible survivors.
The monsters in I Am Legend aren't necessarily zombies, but their appearance is so hazy that we can't be sure. We will classify this as a zombie movie because of the general vibe and tone.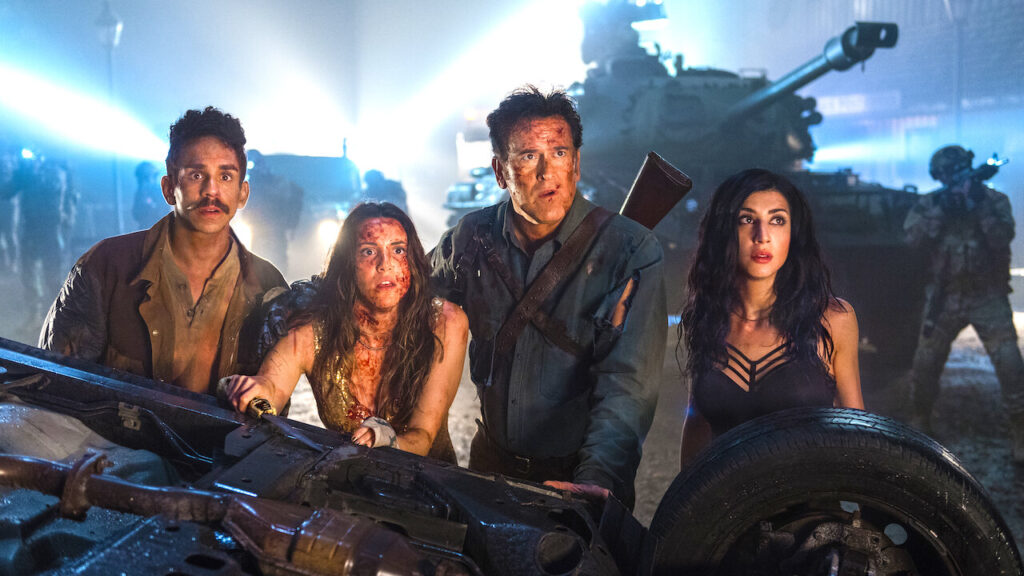 4. The Evil Dead (1981)
7.4/10 IMDb | 95% Rotten Tomatoes | 4.4/5 Google Users
The 1981 movie Evil Dead was produced by Sam Raimi and Bruce Campbell, who also played the lead characters in the movie. It's a fascinating story. Ashley Williams, his girlfriend, and three friends hike into the woods and stay the night in a cabin.
There, they discover an old book called the Necronomicon; the dead come back to life when its words are read out loud. The friends accidentally set off a wave of evil, and now they must fight for their lives or become evil dead.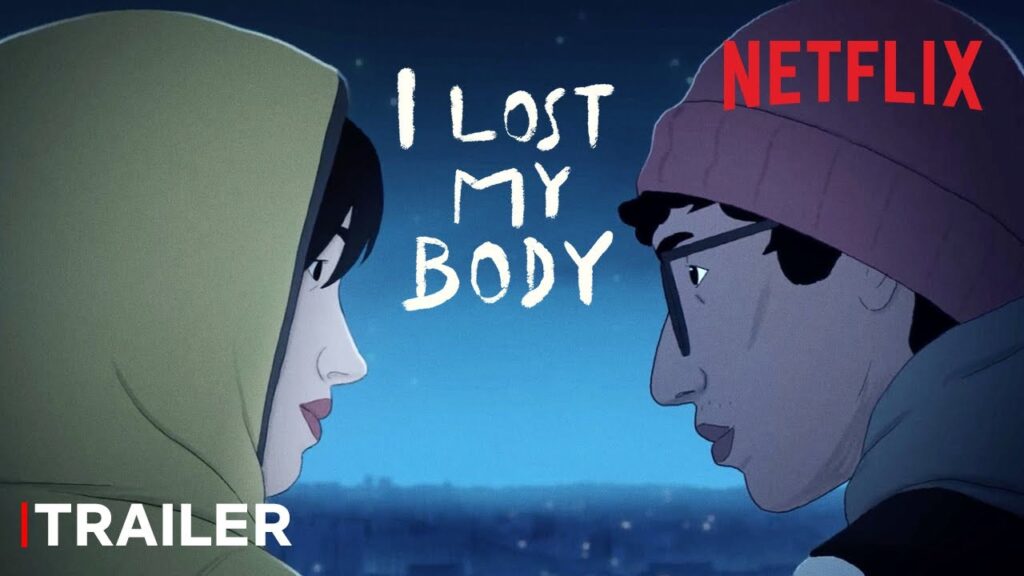 3. I Lost My Body (2019)
7.5/10 IMDb | 97% Rotten Tomatoes | 4.5/5 Google Users
In an attempt to find its body, an amputated hand manages to escape from a refrigerator in a lab. The story of Naoufel's tragic life unfolds as the hand searches the outskirts of Paris for him.
While technically, it is not a 'zombie' movie, "I Lost My Body" deserves to be on this list because it redefines what it means to tell stories about despair, death, and corporeal revolution.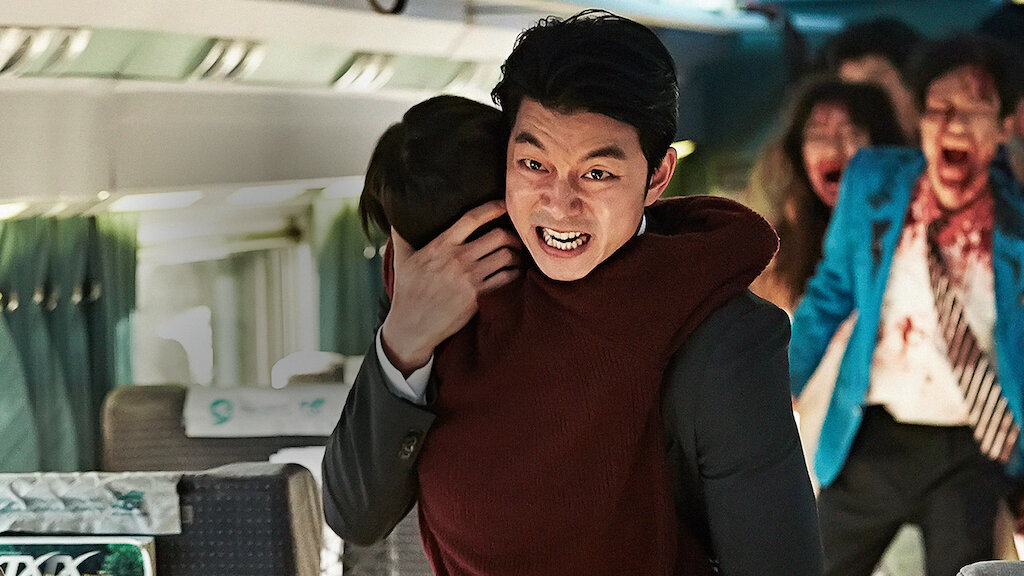 2. Train to Busan (2016)
7.6/10 IMDb | 94% Rotten Tomatoes | 4.9/5 Google Users
There is simply no other way to put it. Train to Busan is a sick movie. It's one of the best zombie movies of the modern era. The film is about Seok-woo, his daughter Soo-an, and other people on a train from Seoul to Busan trying to stay alive during a zombie apocalypse.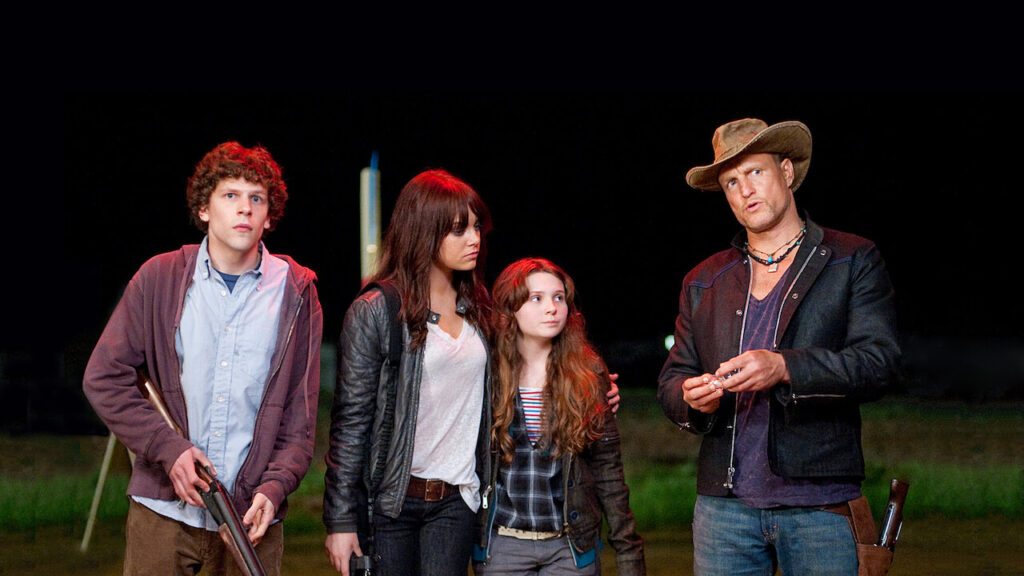 1. Zombieland (2009)
7.6/10 IMDb | 89% Rotten Tomatoes | 4.4/5 Google Users
If you like scary movies that are also funny, Zombieland might be the right choice for you. This movie came out in 2009, and Jesse Eisenberg, Bill Murray, Emma Stone, Amber Heard other big names are in it and is one of the best zombie movies on Netflix.
The movie is about a nerdy college student who tries to get through a zombie apocalypse and meets three strange people. Then, they go all over the country looking for a safe place away from zombies.