Unsure about where to start with digital marketing? Check out our list of 10 digital marketing solutions that can help you get started.
Digital marketing is said to be one of the best things that has ever happened to small and midsized businesses, this is because it has leveled the playing field, making it possible for small-to-midsized businesses and solopreneurs to implement marketing strategies that used to be reserved for multimillion-dollar companies with huge marketing budgets.
Whether you're an expert in digital marketing or a novice who is out to make their first sale, a solid online marketing strategy can be the key to making it or falling flat on your face.
Though it isn't always easy when you are running all aspects of a business by your self or in-house, digital marketing solutions, can make the process easier and much more cost effective.
What Are Digital Marketing Solutions?
Digital marketing solutions are tools that help you streamline the onlline marketing process, they take part of the workload off your shoulders and have the potential of creating great returns especially when you are operating on a tight budget.
Whether you are using in-house resources or external ones, digital marketing solutions give you access to a wide range of reasonably priced and user-friendly tools that can help you expand your customer base and promote your brand. This puts you ahead of your competitors.
These tools are especially helpful for small businesses who lack the funds to hire a team just for marketing or the resources to contract the task out to a marketing firm.
What You Should Be Looking For In Digital Marketing Solutions
You must be intelligent, social media-savvy, and consistent if you want to succeed in the cutthroat world of digital marketing today. Lacking in any of this could mean the death of your business, this is were digital marketing solutions come into play. You could also have all the required skills but lack the time to manually scrutinize every aspect of your business while running it at the same time.
The most important thing with digital marketing is to be a master of all trades. You need to study and apply a variety of digital marketing tools in addition to all the digital marketing tips and tricks if you want to save time and do your job more effectively.
That is why the tools you choose must enable you to preserve your sanity while concentrating on the parts of your job that actually matter, whether you're evaluating off-page backlinks or creating a content marketing strategy.
The tools you pick will depend on your brand goals, the milestones you are looking to achieve and the strategies you have to get there.
Top 10 digital marketing solutions for 2022

Google Analytics is an indispensable tool for online marketing, it is single handedly the most valuable tool in the digital marketing landscape.
It offers you a glimpse into the actions of your audience and the aspects of your site that are effective, it also offers businesses enormous insight into the success of their websites.
And the best part is Google Analytics is totally free to use!
There are numerous customization choices available with this digital marketing solution.
For instance, you can form segments to focus your attention on the activities and conduct of your target market.
Even dashboards can be made by users to showcase the data that is important to a company's operations and digital marketing plan.
You can integrate your advertising data to Google Analytics if your online marketing plan uses Google Ads.
Reviewing the effectiveness of your campaigns and site statistics is made simple for all by this tool.
Additionally, Google Analytics allows you to build custom audiences for Google Ads remarketing campaigns.
You can access the following types of data from Google Analytics:
The amount of visitors to your website daily, weekly, monthly, or during any other time frame you specify
Where these visitors are coming from: direct, organic search results, paid search, social media, or links from other websites
The search terms that visitors use to reach your website on Google
The characteristics and preferences of your users
The amount of time each visitor spends on your site and the pages they view
From Google Analytics, you may access a few different online marketing services like:
Creating specialized reports and reporting dashboards for your campaigns with Data Studio.
Optimizing: Try out various page layouts to see which is ideal for your website.
Surveys: Use personalized surveys to gather opinions from the users who matter.
Overall, Google Analytics is a strong asset and one of the most important digital marketing solutions that any business in this digital age can't afford to overlook.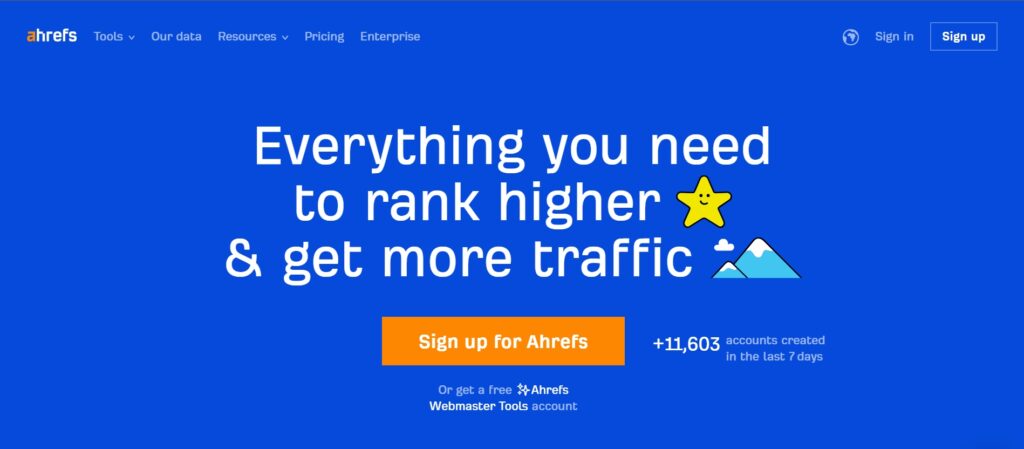 Your company can get the most recent data on the performance of both your site and your competitors' sites with Ahrefs.
Ahrefs, charges a monthly subscription fee, unlike Google Analytics and Google Search Console.
Ahrefs offers a seven-day trial that can be started for $7 to evaluate if it's a good fit for your business. Ahrefs is well worth the monthly cost for the value you get.
Using Ahrefs digital marketing tool, for instance, allows you monitor the keywords that your content (and even that of your competitors) is ranking for in search engines.
Additionally, by comparing your website to others', you can identify any content gaps and streamline your content marketing plan.
You can get warnings about your website that are crucial, similar to Google Search Console. Ahrefs can alert your team, for example, if you get or lose a link.
Moreover, the application can give you information on new keyword ranks and online mentions of your company.
Ahrefs is essential if you want to advance your SEO efforts. That is why so many experts in the field of digital marketing suggest Ahrefs.
It offers a wealth of current information that can quickly make your strategy more competitive.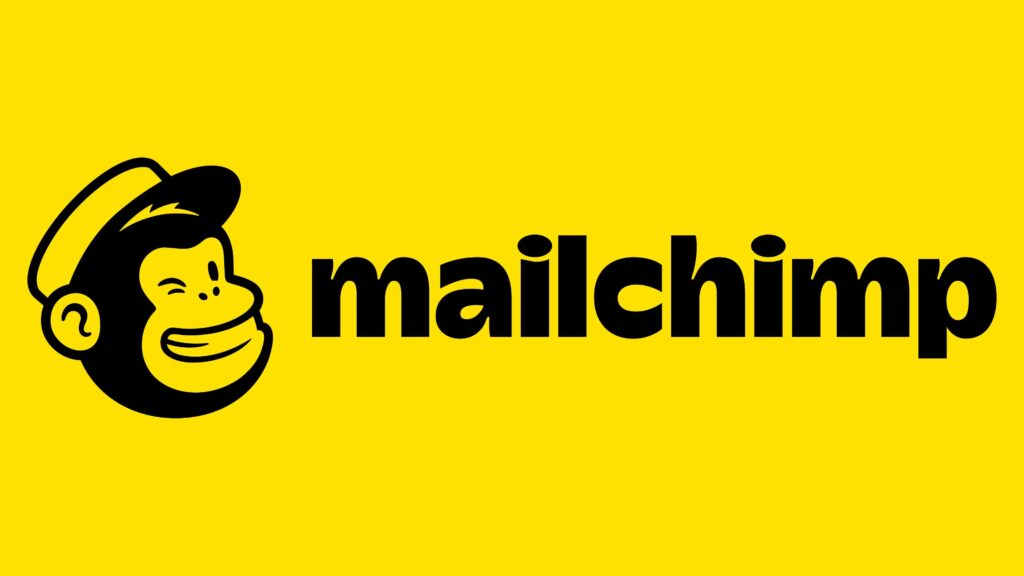 Well, a customer that joins your email list is essentially inviting you to their inbox.
Because of this, email marketing typically provides a higher ROI than any other marketing strategy.
That's why you need a service that will let you collect emails, manage your lists, send emails automatically or on a schedule, and track interaction before you can start using email marketing.
And Mailchimp is that gem.
If you're just starting out or have a small business, Mailchimp is the best solution in the market. It gives you up to 2,000 subscribers on your list for free with Mailchimp's basic plan.
It provides the capabilities you require without making email marketing management overly difficult.
Additionally, Mailchimp now provides a plethora of services and digital marketing solutions with some only available with subscription plans.
However this is what you can expect from Mailchimp:
Personalization and segmentation
Dynamic landing pages
Creator forms
Detailed audience information
CMR tools
Insights an predictions.
Regardless of how big or small your company is, email marketing needs to be a part of your game plan. And to keep your audience interested as well as engaged, you need graphics and pictures.
This is were Canva comes in. When it comes to visual content no other tool beats Canva.
For instance, your strategy might be to use Canva to make instructive visuals, using high-quality pictures to keep readers interested, using colorful graphs to represent complex facts, and produce infographics that are incredibly engaging.
What if I told you that there is a fantastic tool that will enable you to create unique, eye-catching material in a matter of minutes?
Obviously, I'm referring to Canva.
Canva is continually growing and adding new graphic design templates and tools for social media, infographics, marketing posters, business cards, eBooks, and any other digital marketing or even print use you might have.
Additionally, Canva's free templates (as well as its complete freemium version) are really helpful.Use images that are already shown on the website, upload and enhance your own photos, or even make new ones.
Most importantly, with Canva, producing high-quality graphics doesn't require any prior knowledge of graphic design.
Canva provides you with a variety of photo editing options, color schemes, font combinations, effects, and custom image sizes using its simple drag-and-drop.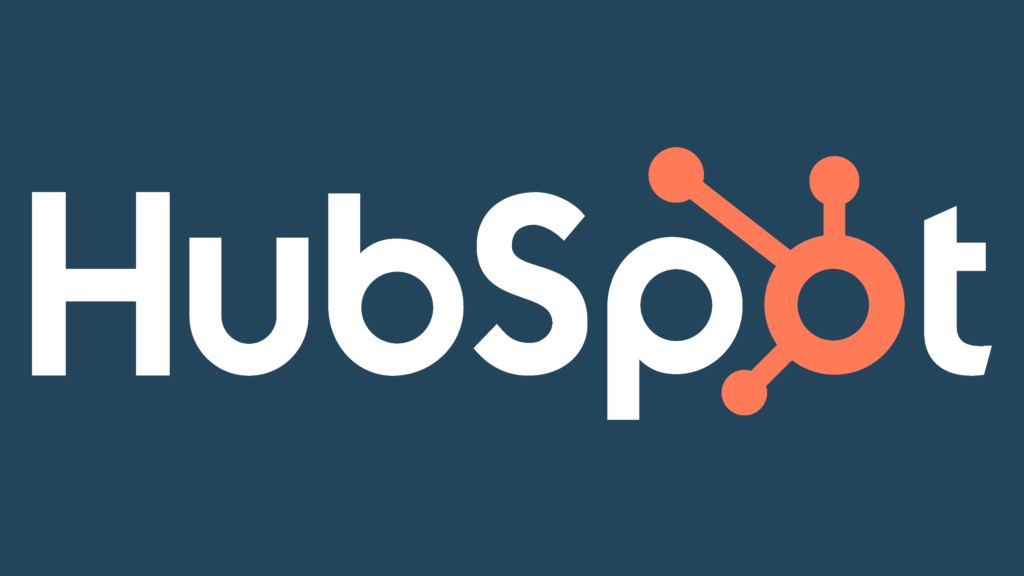 In addition to managing several campaigns across various marketing platforms, it can be extremely difficult to determine which initiatives are successful and where to make changes.
With the help of HubSpot, an all-in-one marketing software solution, you can integrate all of your various marketing channels and optimize them for increased traffic, a greater conversion rate, and better ROI.
Along with other features like live chat and user action events that increase your interaction and increase the number of visitors you convert to buyers, the tool contains optimized templates that are perfect for building landing pages.
Some other gems offered are:
Content optimization tools
Highly Optimized landing pages
A variety of Email templates
Marketing automation solutions
Lead management
Detailed Analytics
Social media management
Although HubSpot's complete edition has a steep price tag, small businesses with tighter budgets can start off with their free or basic bundle.
Along with delivering free and paid content management (on top of the free and paid marketing hub), HubSpot has also transitioned from an inbound marketing tool to a full-featured CRM platform and has become one of the most sought after digital marketing solutions.
It's crucial to get SEO correctly because it's a basic component of internet marketing.
Ensuring your site is correctly built and mobile-optimized is important, but you also need to ensure that the content you create contains pertinent keywords that you have a high chance of ranking for.
In order to start your search and identify those pertinent keywords, you need a specialized digital marketing tool.
You have a number of choices, ranging from the cost-free Google Keyword Planner to more sophisticated toolkits like SECockpit.
With monthly subscription prices starting at $100 or more for the most sophisticated digital marketing solutions, you can only rely on services like KWFinder that provide reasonable, precise, and helpful insights at a pricing point that is ideal for small businesses and solopreneurs.
The program will provide hundreds of ideas, search traffic information, trends, and a rating difficulty score for each word or phrase when you enter a seed term.
A backlink tool, website analysis, SERP watchers, and more are all included in each of the plans offered by Mangools, the company that created KWFinder, along with a decent browser.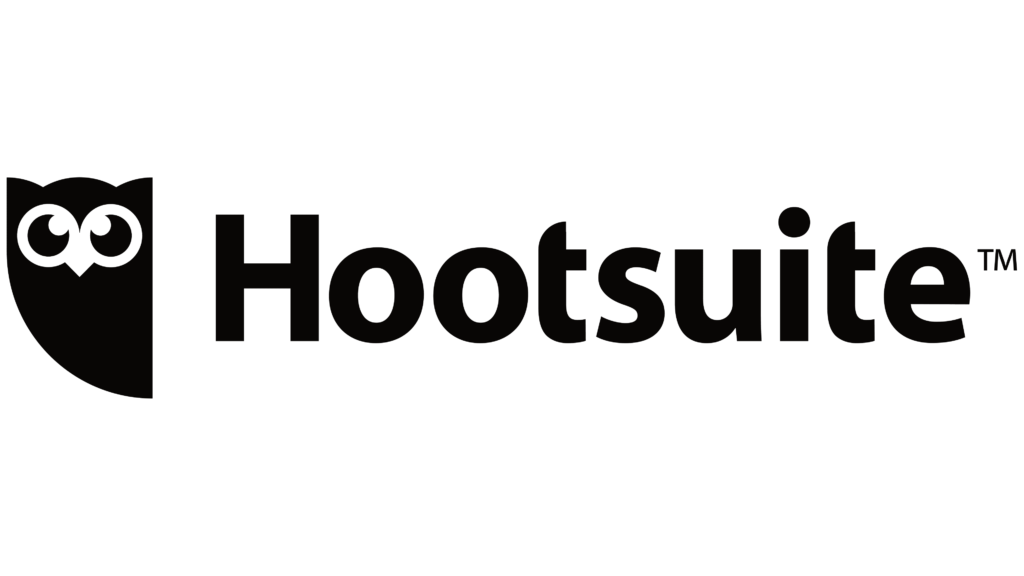 There is no ambiguity here, to be competitive in the market, you need to keep up a social media presence.
Additionally, you undoubtedly already know that social media can be a major time waster, even if you only use it for marketing and not for mindless scrolling.
Fortunately, you can reduce this time waste by using digital marketing solutions like Hootsuite.
Hootsuite offers a centralized platform for managing all of your social media accounts and enables you to pre-schedule posts so you can prepare all of your social media material for the upcoming weeks or months at once.
You also receive sophisticated reporting tools, which you may utilize to determine the ROI of your most successful social media efforts.
In a single dashboard, you can monitor brand mentions and control replies.
Currently, Hootsuite also provides tools for boosting your social media postings on the platform.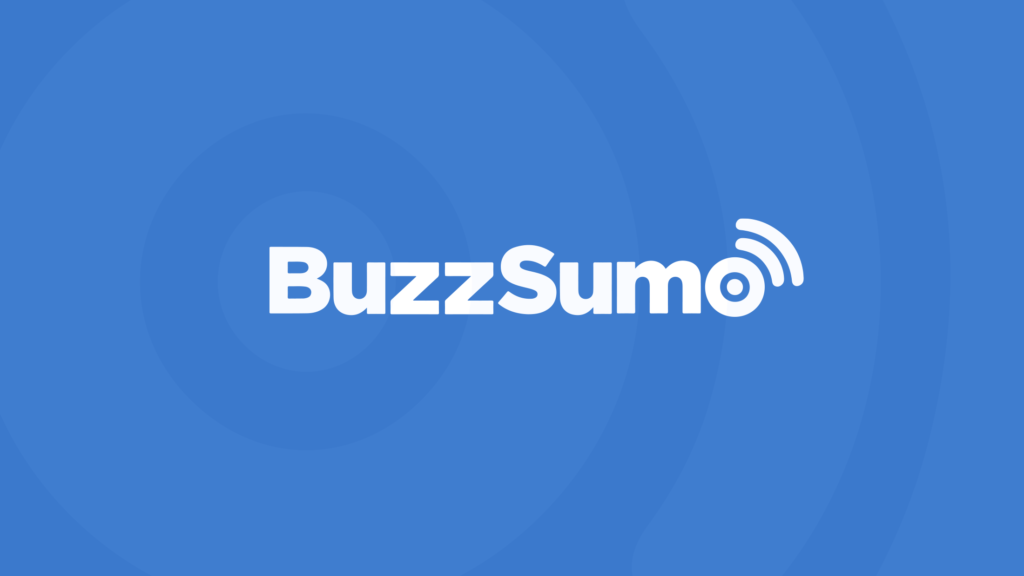 If you want to be successful in digital marketing, you should never put out content because you assume your audience will be interested in it.
That's the worst as content strategy you can ever implement.
This is why, 60% of B2B companies with the most effective content marketing do not have a strategy in writing.
Only 21% of the brands with the least effective content, on the other hand, claim to have a written strategy.
BuzzSumo is one of the must-haves content marketing tools since it helps you conduct thorough research, which is a need for content marketing success.
Using search terms, BuzzSumo displays material that is popular on social media.
Following your search, you can examine the results to determine what makes them so intriguing and to come up with writing topic ideas.
BuzzSumo, however, is expanding beyond simple content analysis and trending topics. Today, BuzzSumo provides a wide range of digital marketing solutions, including:
Keyword research
Influencer search
Topic-based social media feeds
Content analysis
Crisis management
Brand monitoring tools

If you don't properly optimize your content, all the hours you spend digging up keywords and topics won't be of much use.
Even the most diligent among us occasionally make mistakes.
Courtesy of their fantastic free edition, Yoast is one of the top digital marketing tools for SEO content optimization.
Yoast will instruct you on how to increase readability, where to put your keyword, and—possibly most importantly—what you're doing incorrectly so you can correct it.
With the paid editions, you can add related keywords, search for semantic keywords using the plugin, receive real-time internal link ideas, gain insights, and do a lot more.
To become familiar with Yoast's features and do a content audit on your website, try out the free edition for a while.
When you're ready to improve your work even more, upgrade to the premium plan.
The success of any project in the area of digital marketing tools depends on how well teams can communicate with one another.
You should therefore spend money on user-friendly software that enables continuous communication and information exchange among your team.
Slack is one of the most widely used tools for team collaboration.
Thanks to its straightforward data sharing and quick message search possibilities, this charming tool has captured the hearts of many digital marketers.
The ability to combine Slack with all significant project management, office management, sales, productivity, design, and development tools is crucial since it makes it simpler for you to oversee all facets of your digital marketing strategy.
So, if you have a team or staff Slack is the way to go.
Final Thoughts
For activities like keyword research, brand monitoring, email automation, and other things, some digital marketing solutions are practically a requirement.
Most tools have free and premium versions available.
While other tools offer free trials of the full version, some consistently offer freemium versions with limited features.
You can start by setting a specific spending limit for the tools you choose and later increasing it as your ROI increases.
After all is said and done the digital marketing solutions you opt for have to be tailored to your businesses specific needs and should be solely based on the objectives of your brand's digital marketing strategy.
Having a specific tool for each task, such as keyword research, content research, and social media, is beneficial.
Some programs, however, provide a comprehensive array of useful functions to address almost everything.