Apple Inc., best known for its innovative technological products like the iPhone and the Mac, has created a robust digital media player known as Apple TV. This microconsole bridges the divide between your typical television set and smart streaming functions. In this comprehensive guide, we'll journey through the inception of Apple TV, its variations, and the impressive evolution it has undergone over the years. Buckle up for an easy-to-understand, step-by-step set-up process for first-time users, and a deep-dive into the features and capabilities that make this powerful little black box a full-fledged media machine. Whether you're a dedicated Apple fan or a curious tech enthusiast, this overview of Apple TV is bound to offer valuable insights.
Overview of Apple TV
Apple TV: A Digital Media Player Developed By Apple Inc.
The Apple TV is a sleek digital media player developed by Apple Inc., that connects to a television set via an HDMI cable. Apple TV functions as a microconsole, providing users with the ability to stream videos, music, and podcasts directly from the internet onto their television screens. It also allows users the option to view photos, play games, and even use other types of applications that are directly downloaded from the App Store.
Evolution of Apple TV Over Time
AppleTV has seen several iterations since its initial release in 2007. The first generation unit was a simple hard-drive based device, intended to work closely with a computer. However, Apple quickly reimagined the device as a standalone unit, culminating in the second and third generation models that emphasized streaming from the cloud rather than from a home media library.
The fourth generation, released in late 2015, brought with it a new operating system named tvOS which provided users with the ability to use Siri for voice navigation and the capability to download third-party apps from the App Store, transforming the device into a more comprehensive home entertainment solution.
The fifth and newest generation of Apple TV, known as the Apple TV 4K, debuted in 2017. As suggested by its name, the main feature of this model is its ability to stream content in 4K ultra-high-definition resolution. Additionally, it added support for HDR (High Dynamic Range), which greatly increases the color depth and contrast of video content.
Different Models of Apple TV Available on the Market
Currently, the Apple TV models available for purchase are the Apple TV HD and the newer version, Apple TV 4K. Both are similar in terms of basic function, but the Apple TV 4K provides higher resolution streaming and improved performance capabilities.
The Apple TV HD model, which has been available since 2015, supports 1080p resolution, and it's equipped with a powerful A8 chip. It is an ideal choice for users who don't have a 4K television or don't need the extra power provided by the Apple TV 4K.
The Apple TV 4K model, as mentioned earlier, supports both 4K and HDR content, offering the highest-caliber viewing experience. It contains a A12 Bionic chip that provides advanced graphics and faster performance, a crucial upgrade for gaming and graphically intensive apps. It's available in two versions based on storage capacity – 32GB and 64GB.
Exploring the Role and Functionality of Apple TV in the Apple Ecosystem
Apple TV significantly contributes to the integrated Apple ecosystem. Fully utilizing Apple's continuity features, this device provides the flexibility to start a TV show or movie on your iPhone or iPad and seamlessly switch to your Apple TV. Additionally, it can also be utilized as a secondary display for your Mac or MacBook through the AirPlay feature. Coupled with the built-in Siri assistant, browsing and searching for content becomes an effortless task. The addition of the Siri Remote with the Apple TV package augments the control of your TV and sound system, enhancing the all-around Apple experience.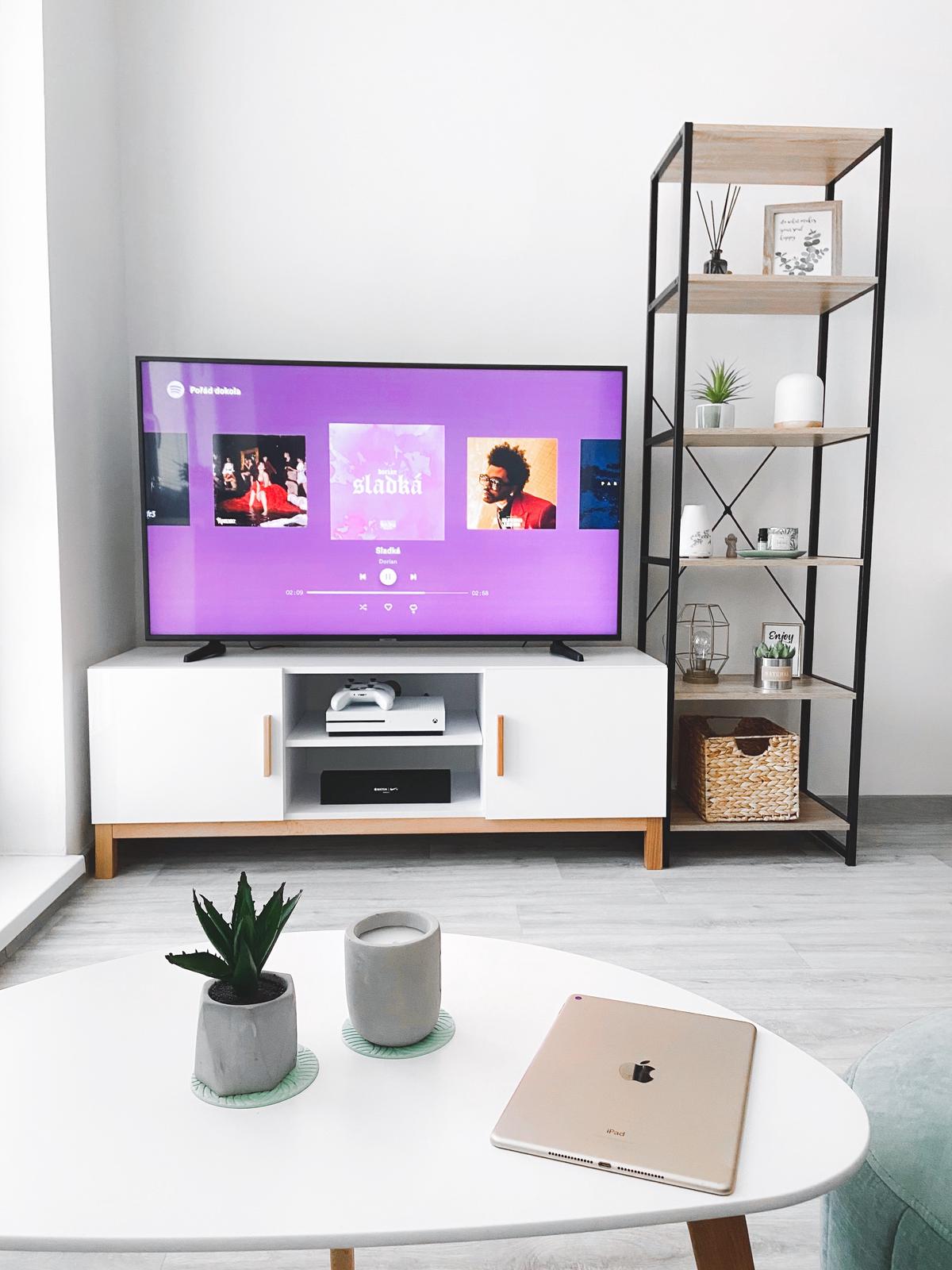 Photo by iamdavid_10 on Unsplash
Setting Up Apple TV
Setting Up Your Apple TV: Unboxing and Connection
After acquiring your Apple TV, the initial step involves unboxing the device and familiarizing yourself with the included components. Within the box, you typically find the Apple TV, a power adapter, a Siri Remote, and a lightning cable for charging the remote.
Connecting the Apple TV to your television requires an HDMI cable, which isn't included in the Apple TV box. The HDMI cable is required to connect your TV and Apple TV device at their respective HDMI ports. After securing the cable connections, plug the power adapter into an electrical outlet and turn both your TV and Apple TV on. Subsequently, your TV should detect and give you an option to select the Apple TV as a source from your TV's menu.
Pairing the Apple TV Remote and Preparing the Device
The next phase of setup involves pairing your Siri Remote to the Apple TV, which may occur automatically. If it doesn't, you manually pair the remote by holding it close to the Apple TV and pressing the Menu and volume up (+) buttons simultaneously until a notification on your TV screen indicates the completion of the pairing process.
On the screen, select the 'Set Up Your Apple TV' option. You'll then choose your language and country. If you're using the device in the United States, select 'English' and 'United States'.
Connecting to WIFI and Installing Necessary Apps
Following these preliminary steps, your Apple TV will require an internet connection. Choose 'Set Up with Device' or 'Set Up Manually'. If you select 'Set Up with Device', you need an iOS device like an iPhone or iPad. Bringing the device close to the Apple TV will allow information transfer like WIFI settings. However, if you decide to set up manually, navigate the on-screen prompts to input your WIFI network and password.
After connecting to the internet, your Apple TV will download and install a series of necessary software updates. It's crucial to let this process complete without interruption to ensure your device works correctly.
Final Setting Steps for Apple TV
When setting up your Apple TV for the first time, the last significant step involves signing in to the device using your Apple ID. Utilizing your Apple ID gives you the ability to download and utilize applications from the App Store, as well as rent or purchase content directly from iTunes. In addition, it enables synchronization across your other Apple devices. If you don't already own an Apple ID, you can take this opportunity to create one.
Following the creation or login of your Apple ID, you have the power to personalize the settings for Location Services, Siri, and what data you would like to share for analytics. All according to what best suits your preferences.
Upon completion of these steps, your Apple TV device will be fully set up and ready for use. You can proceed to choose which apps to download and begin unlocking your unique Apple TV experience.
Features and capabilities of Apple TV
Navigating Through the Apple TV Interface
The Apple TV interface stands out for its ease of use and intuitive navigation. The visually pleasing and sleek design caters equally to technology enthusiasts and beginners alike. Your home screen layout consists of rows of icons that signify different channels or applications which you can select via your remote. These apps offer a wealth of content sourced from diverse streaming services, websites, and networks. To enhance navigation convenience, Apple TV is equipped with Siri and a trackpad-enabled remote for voice-activated search functionalities. This advancement significantly eliminates the necessity of excessive manual scrolling, making the discovery of content a breeze.
Installation of Apps from Apple App Store
Apple TV's capacity to allow the installation of apps from the App Store significantly expands its utility beyond a mere device for streaming videos. This feature enables users to access countless apps spanning various categories, from popular streaming platforms like Netflix and Hulu to niche interests like anime or foreign films. Apps for music streaming, fitness, news, cooking, and even meditation are available for Apple TV users. The inclusion of these apps makes Apple TV not just an entertainment hub, but a lifestyle accessory integrated into the broader Apple ecosystem.
The Gaming Feature of Apple TV
Apple TV also serves as a gaming console as it supports several games available from the App Store. It's compatible with both the Siri Remote and MFi game controllers, transforming your television into a larger canvas for gaming adventures. Games on Apple TV range from simple puzzles and kid-friendly educational games, to more advanced games which can demand significant processing power. The Apple Arcade subscription service, specifically, offers an ad-free gaming experience on Apple TV, providing users access to a catalog of games for a monthly fee.
Compatibility with other Apple Devices and Services
The seamless integration of Apple TV with other Apple devices and services rests at the very heart of its charm. Apple TV syncs effortlessly with different Apple devices via AirPlay, allowing streaming of videos, photos, and even mirroring the entire screen of your Apple device on the television. Moreover, Apple TV is integrated with the larger Apple ecosystem, including Apple Music, iCloud, and Homekit. This interoperability allows users to not only access their media library but also control smart home devices via Apple TV.
Understanding Apple TV's Unique Attributes
In a market crowded with products like Roku, Amazon Fire TV, and Google Chromecast, Apple TV differentiates itself by offering certain distinguishing features. Unlike its rivals, it focuses on creating an unparalleled harmony between software and hardware within the Apple ecosystem, allowing a seamless switch and synchronization of user activities across different devices. Additionally, Apple TV's superior processing power is an attractive attribute for gaming enthusiasts. While other devices also support 4K HDR video streaming, the strength of Apple TV lies in its exclusive content on Apple TV+ and access to a vast iTunes library. However, its pricing segment is usually higher, making it less appetitive compared to other competitively-priced streaming products.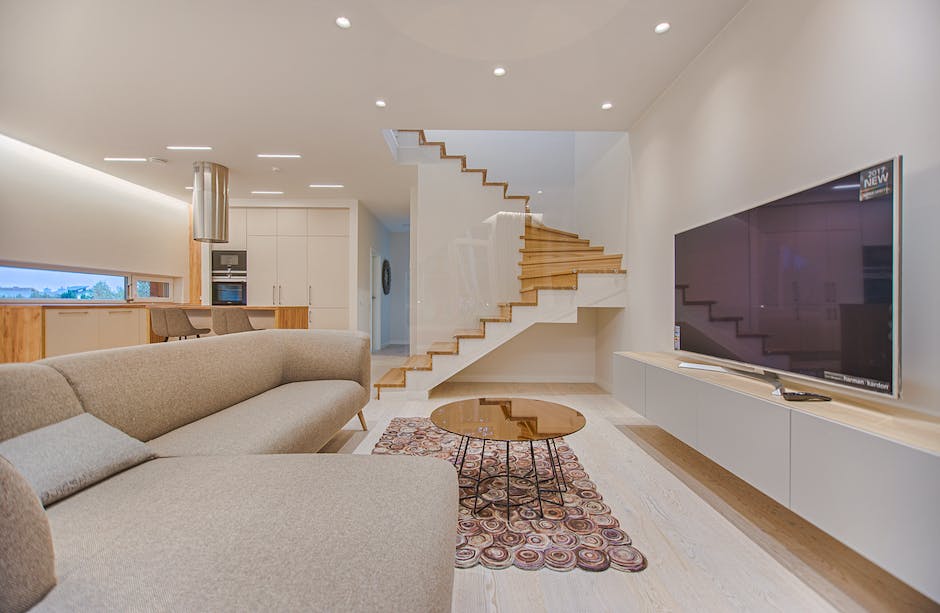 Maximizing your Apple TV experience
Ways to Optimize Your Apple TV Experience
Apple TV is a versatile device that possesses myriad features designed to enhance your entertainment. Being familiar with these capabilities will certainly elevate your Apple TV usage.
Primarily, Apple TV contains a plethora of streaming apps such as Netflix, Amazon Prime Video, Hulu, and more. By logging into your accounts, you acquire the comfort of streaming your favorite movies and TV shows right at home. The device also allows you to organize your apps into specific folders for convenient accessibility and a smoother browsing experience.
The Apple TV remote is another worth-mentioning feature. With the integrated Siri button, you can execute voice commands like opening apps, controlling video playback, and even finding specific shows across multiple apps, rendering it an effortless navigation tool.
Customizing Your Apple TV Settings
Apple TV allows you to tweak settings based on your preferences. From the 'Settings' menu, you can adjust the video and audio output, change the screen saver, configure parental controls, and even customize the layout of the main menu. Beyond the standard settings, there are hidden customization options such as 'Reduce Loud Sounds' to balance the audio output and 'Video and Audio Quick Start' to speed up loading times.
Streaming Content from Various Platforms on Apple TV
Apple TV harbors various popular streaming platforms such as Netflix, Amazon Prime Video, Hulu, and many more. To stream content from these platforms, navigate to the app store from your Apple TV homepage, download the desired streaming app, and sign in with your subscription account. After a successful sign-in, you can browse and watch content directly from your Apple TV.
However, for apps not supported directly by Apple TV, you can use the AirPlay feature. AirPlay lets you stream video and audio content from your iOS devices to your Apple TV. To use the AirPlay feature, ensure your iOS device and your Apple TV are on the same Wi-Fi network.
Hidden Features on Your Apple TV
There are hidden features to explore on Apple TV that can enhance your user experience. For instance, with the 'Top Shelf' feature, hovering over an app and clicking the touch pad surfaces additional content options. Another hidden feature is the ability to switch between apps by double pressing the TV button on the remote. Additionally, you can set your Apple TV to sleep immediately by holding the TV button and selecting 'Sleep' instead of waiting for the default auto-sleep time.
Overall, exploring the features available on Apple TV and tailoring them to your preferences will significantly maximize your user experience.
We hope this guide has provided a robust understanding of Apple TV, its set-up process, and the myriad features it offers to enhance your viewing and gaming experiences. From its seamless interfacing system to compatibility with an array of Apple devices and services, Apple TV truly stands as a testament to Apple's technological innovation. Mastering these features and personalizing settings, you can not only become a savvy user, but also delve into an immersive world of high-definition audio-visual content at your fingertips. Your journey with Apple TV is only starting, as you bring new layers of digital indulgence into your home with every feature you explore and every app you install.
Writio: AI-powered content writer that crafts high-quality articles for blog and website publishers. This article was written by Writio.