In a world where fame and celebrity status are often the center of public fascination, it's important to peel back the curtain and truly understand the world of stardom. The faces we see on our screens have taken various paths to reach their elevated positions, whether through the realms of music, acting, sports, or reality TV. However, what goes on behind the glitz and glamour? This deep dive explores the early life and career beginnings of a select group of celebrities, chronicles their rise to fame, and examines their societal influence. It delves into the controversies they've faced, their extravagant lifestyles, and their contributions to philanthropy, offering a comprehensive look at the many facets of celebrity life.
Rise to Stardom
Early Life and Struggles: Stories of Initial Hurdles
Celebrities tend to come from diverse backgrounds, however, they commonly face challenging upbringings. For instance, Oprah Winfrey was raised by her grandmother in rural Mississippi amidst poverty, while Eminem's unstable home life saw him living in various public housing schemes. These early life struggles often serve as a motivator for these individuals to push beyond their circumstances.
Career Beginnings: Every Flower Starts as a Seed
The beginnings of a celebrity's career can be humble and usually requires hard work, resilience, and determination. Comedian and actor Kevin Hart began his career performing stand-up at amateur comedy nights, and initially, he was not very successful. It took years of honing his craft and toughing out the tough times. Similarly, Lady Gaga started playing piano at just 4 and wrote her own songs by the time she was 13. They put their inborn talent to work and did not shy away from the grind and sacrifice necessary to make it big.
Key Breaks: Make-or-Break Moments
Your big break can intrinsically come from some unexpected source. Taylor Swift was discovered at a music industry showcase when she was just 15, sparking a swift rise to stardom. In contrast, Jennifer Lawrence was scouted on a New York City sidewalk. However, it was their perseverance and talent that made the most out of these opportunities.
Road to Stardom through Music
Many musicians followed a similar path to stardom, starting at a young age with a passion for creating music. This passion led them to pursue their goals relentlessly, often starting with small gigs or demo tapes. For artists like Elvis Presley, their noticeable talent quickly led to record deals. For others, such as Katy Perry, it was years of struggle and perseverance despite numerous early career setbacks.
Hollywood and the Rise to Fame
Hollywood is typically seen as the mecca for rising stars. For many actors, a single role can catapult them into international stardom. For instance, Harrison Ford was virtually unknown until his breakout role in "Star Wars." Similarly, Angelina Jolie's career took off after her Academy Award-winning performance in "Girl, Interrupted."
Stardom through Sports
Athletes often gain status as celebrities due to their exceptional skills in a particular sport. They start as young aspirants, become prodigies and ultimately achieve recognition. For example, Serena Williams began practicing tennis at just three years old. She turned professional at fourteen, and her journey to enduring fame was marked by determination and dominance in her sport.
Reality Shows: The New Launchpad for Fame
Reality television has become a new avenue for ordinary people to transform into celebrities. Individuals gain fame due to their personas, their talent, or simply because the audience connects with them. An example of this is Kim Kardashian, who used her reality TV show to launch her into stardom and then leveraged that notoriety into successful businesses.
Irrespective of their specific journey, the road to celebrity status is often paved with personal sacrifices, relentless dedication, enduring criticism, and seizing every opportunity that comes their way. The nature of their popularity might vary, but the qualities that facilitated their rise to stardom generally remain the same across all celebrity domains.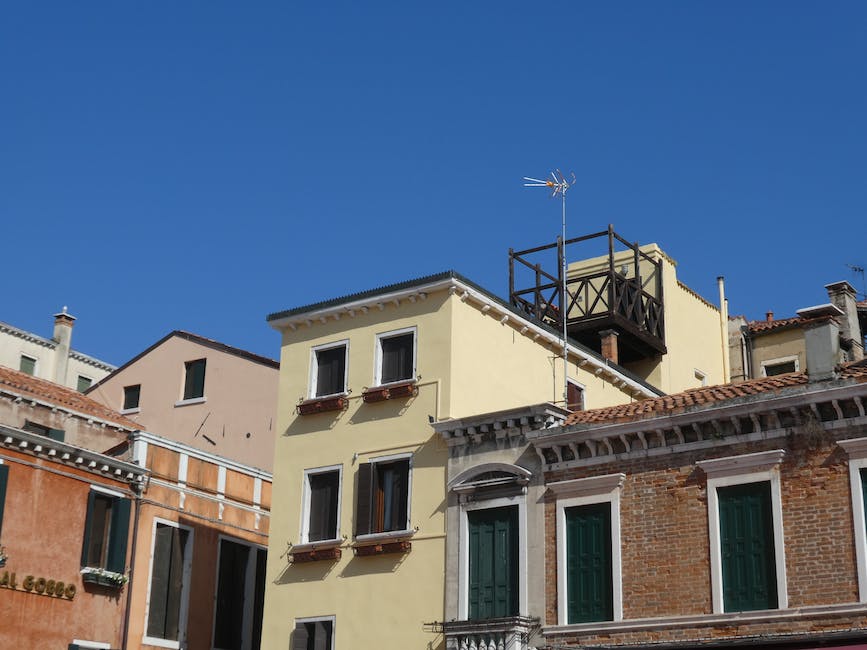 Celebrity Influence on Society
Impact of Celebrities on Society
The influence of celebrities on societal trends cannot be overstated. From music to fashion, words and actions of celebrities play a significant role in guiding societal perceptions and behaviors. As individuals of influence, celebrities command attention, which they utilize to shape trends across multiple sectors, including entertainment, politics, and lifestyle.
Impact on Industry Trends
Celebrities often dictate trends within the entertainment industry and beyond. For instance, an outfit worn by a celebrity at a public event can spark a new fashion trend. Similarly, their personal preferences, whether in terms of food, fitness regime, or hobbies, can lead to an increased interest in particular industries. The endorsement of a product or a brand by a celebrity can significantly improve its market standing.
Impact on Public Opinion and Behavior
Moreover, the behavior and opinions of celebrities have a direct impact on the general public. Celebrities possess a unique ability to connect with their audience, based on the cultivation of relatability or aspirational admiration. This connection means that their public and private behaviors can inspire mimicry or emulation among fans. Celebrities endorsing a healthy lifestyle, for example, have the power to encourage more people to adopt similar habits.
Advocacy and Global Awareness
Celebrities also use their influence to spread awareness about global issues and advocate for social causes. When a celebrity speaks about a cause close to their heart, it reaches millions of people globally, increasing visibility and engagement around the issue. By using their platform, celebrities can garner support, rally grassroots movements, or facilitate fundraising efforts for diverse causes.
Influence on Politics
Not confined to the realm of entertainment and lifestyle trends, celebrities also influence political views and events. Over the years, many celebrities have used their platform to convey their political beliefs, inspire political participation and awareness, or advocate for policy changes. The active involvement of celebrities in political campaigns and election processes has been shown to engage younger demographics and encourage democratic participation.
The Dual-Edged Sword
However, it's important to acknowledge that celebrity influence is a dual-edged sword. While it can be a force for good, it can also have negative implications. Celebrities, despite their influence, are not always well-informed or responsible communicators. Therefore, it's crucial for the public to maintain critical awareness and discernment, not allowing celebrity influence to overshadow the importance of education, expert advice, and independent thought.
The Power and Responsibility of Influence
In today's intertwined world of fame and influence, celebrities possess a substantial sway over societal trends and opinions owing to their widespread reach and influence. This influence holds enormous potential; it could bring about constructive change, promote commendable actions, or create awareness about pressing global matters. Yet, in the same vein, it could also sway public views and predilections. Hence, it is of utmost importance that celebrities harness their platforms responsibly, and for the public to recognize the remarkable, often definitive, influence that celebrities command over society.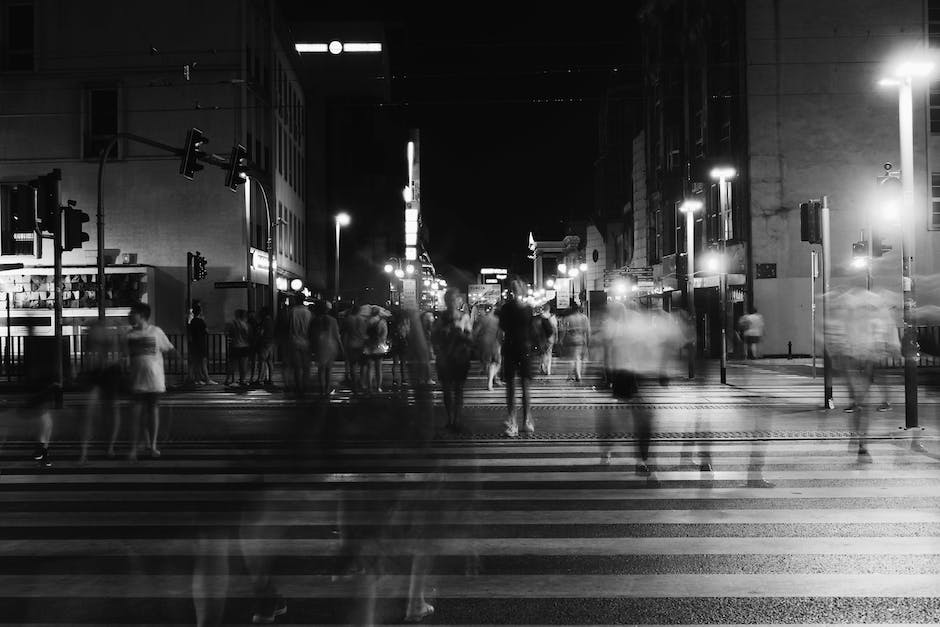 Celebrities and Scandals
The Phenomena of Celebrity Culture and Scandals
Within the universe of the rich and famous, scandals often create both opportunities and pitfalls, influencing a star's public image and career trajectory. Scandals could be prompted by various factors, including but not limited to leaked private content, inappropriate behavior, illegal activities, deception, or malpractice. These unintended breaches of public trust tend to provoke considerable outcry and instantaneously alter the celebrity's image in the public eye. Such sudden oscillations in public sentiment can dramatically boost or impair their popularity index, thereby shaping their future engagements.
Impact on Public Image
A scandal can lead to a major impact on a celebrity's public image. Often, a scandal causes defamation to the celebrity's reputation, causing them to fall out of favor with their fan base and the general public. As a result, celebrities may lose sponsorships or endorsements, and their social media following might decrease. In some cases, the negative publicity might overshadow their previous achievements in their career. However, some celebrities manage to reinvent their image post-scandal, presenting it as a learning experience, which musters public sympathy, regains trust, and rebuilds their image.
Professional Standing Amid Scandals
In addition to damaging public image, scandals can severely affect a celebrity's professional standing. Depending upon the severity of the scandal, celebrities can lose work opportunities, which can lead to career stagnation. Movie and television contracts can be shelved, concert tours canceled, and endorsement deals discontinued. Conversely, some celebrities have witnessed a surge in their professional standing following a scandal due to the buzz created around their persona. Such a situation is frequently referred to as the "no publicity is bad publicity" scenario.
Scandals and Personal Life
Scandals involuntarily push celebrities into the public eye, bringing intense scrutiny to their personal lives. This exposure can lead to extensive emotional and psychological stress. On the flip side, some stars have used this intrusion to their advantage by using a scandal to remain relevant or take control of the narrative.
Public Reception and Judicial Proceedings
Public reception of celebrity scandals varies widely. While some express disgust or disappointment, others view the incident with empathy or even nonchalance. Judicial proceedings also play a crucial role in shaping public discourse around the celebrity scandal. Celebrities convicted in a court of law often face more harsh backlash compared to those who are only accused and acquitted later.
The Implications of Celebrity Scandals: A Fluid Landscape
The resonance of a scandal within the celebrity realm is a matter of perspective that can vary drastically depending on who you ask. It's a common misconception to assume that every scandal automatically leads to a celebrity's downfall or conversely, that every celebrity involved in disgrace will inevitably be pardoned or forgotten. These situations are intricate and dynamic, shaped by factors such as public opinion, the scandal's specific details, and how the celebrity involved responds. Thus, the outcomes are far from predictable and each scandal lays the groundwork for how future instances might unfold in this ever-changing arena.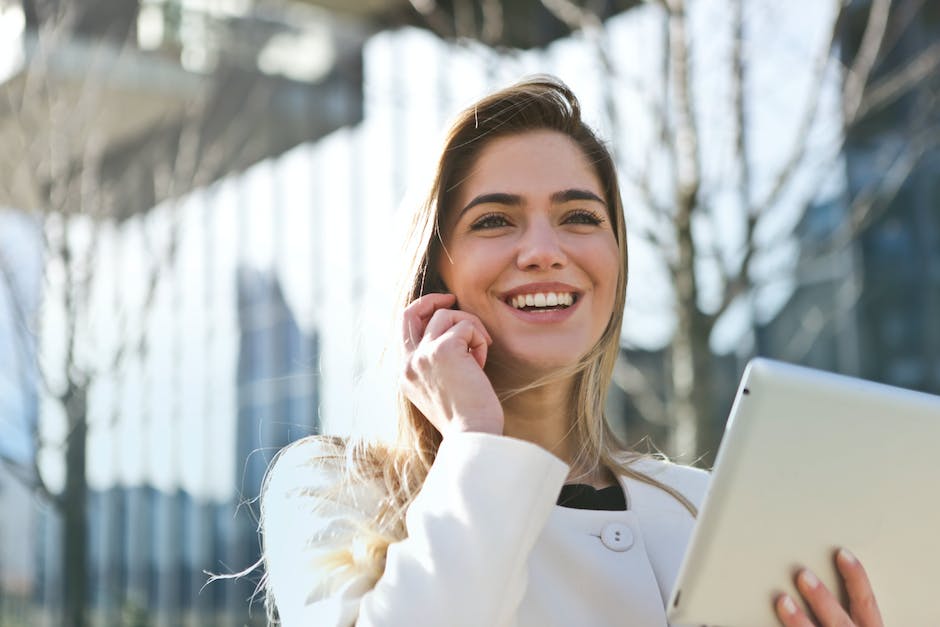 Wealth and Lifestyle of Celebrities
Exploring the Affluence and Revenue Channels of Celebrities
When it comes to wealth, prominent figures from realms as diverse as entertainment, sports, or social media influence often boast overwhelming fortunes. To put it in perspective, consider the astronomical net worth of Jeff Bezos, Amazon's founder and the world's wealthiest man, which is estimated at a staggering $193.4 billion. In comparison, the average American family's net worth stands at approximately $748,800 as of 2021. The stark contrast in these numbers clearly indicates the immense wealth gap present between celebrities and average individuals.
This staggering wealth is not generated from a single source but rather myriad avenues including – but not limited to – movie and TV appearances, endorsements, personal businesses, tour proceeds, and music sales. Social media influencers, another category of modern celebrities, often rake in their income through strategic collaborations with brands, online advertising, promotions, and merchandising— their personal product line.
The Lifestyle Of The Rich And Famous
The unique individual lifestyles celebrities often include luxury transportation like private jets, yachts, and luxury cars. Their homes emulate their wealthy status with beachside villas, penthouses, and country estates. All these properties often feature cutting-edge technology and lavish amenities such as custom theaters, indoor and outdoor pools, multiple bedroom suites, and grand kitchens.
In addition, there are nutritionists, chefs, personal trainers, and an entire army of staff dedicated to their upkeep. Celebrities also splurge on designer clothes, jewelry, and unique experiences to further differentiate themselves from the average person.
In terms of travel, celebrities often choose to holiday in exotic locations, booking entire resorts for privacy. They are vigilant about maintaining a lifestyle that matches their high earning status.
Extravagances And Purchase Habits
Popular celebrities like the Kardashians and Beyoncé have been seen to splurge millions on extravagant gestures like diamond-encrusted pacifiers, golden toilets, and private islands. Art collections are also prevalent among celebrities, as being able to purchase and appreciate rare works of art is viewed as a status symbol.
Moreover, celebrities also invest in real estate, high-risk ventures, tech startups, and their brand line, contributing to their overall wealth and status.
The Glamorization Of Celebrity Wealth: A Critique
Paparazzi and social media play considerable roles in glamorizing their wealth and lifestyle, contributing to the stark divide between celebrities and the general public. This promotion of surface-level affluence belies any deep-seated issues or challenges experienced by these celebrities, leading to a glossed-over perception of their life — one dipped in gold and rolled in diamonds.
The disparity between the lifestyle of an average person and a celebrity is glaring. While the average American is concerned about paying bills on time, getting health insurance, and saving for retirement, celebrities, on the other hand, worry about the next big purchase or investment that could increase their wealth or popularity. This difference in concerns showcases the vast chasm between the two worlds.
However, it's important to note that wealth is not always synonymous with happiness. Many celebrities have publicly faced difficulties related to their mental health. Despite the perceived glamour and affluence, their life isn't without its challenges.
Wrapping Up
To wrap things up, the lifestyle of celebrities might be portrayed as glamorous and desirable, but it's worth noting that it comes with its own set of challenges and obligations. There's a significant gap between the daily lives of celebrities and typical individuals, and this gap extends beyond mere wealth to encompass lifestyle. This divide is further amplified by the glorification of superficial riches.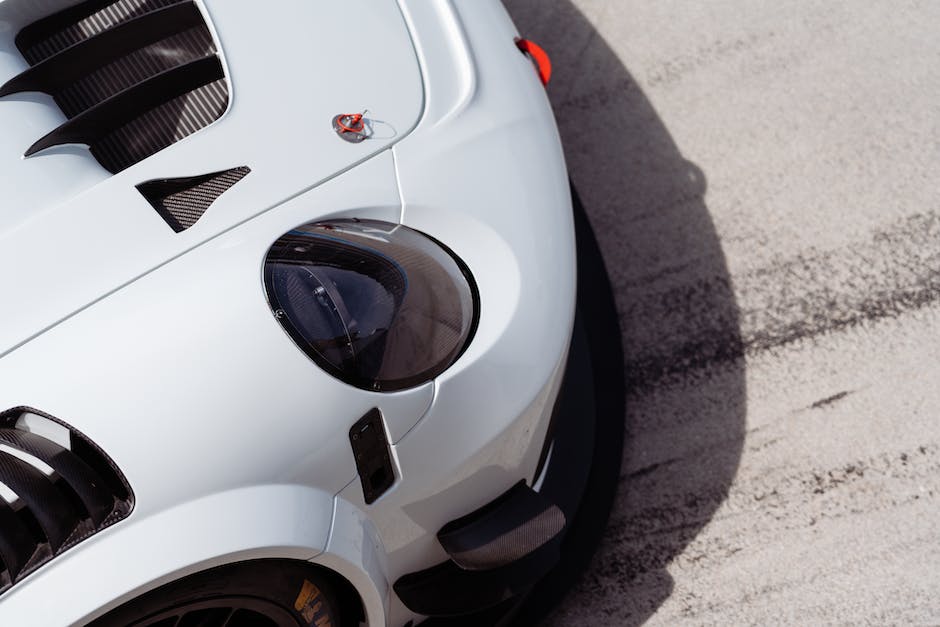 Celebrities' Contributions to Philanthropy
Star Philanthropy: Harnessing Fame for Good
Importantly, many stars use their wealth, platform, and influential status to make positive contributions to society. Leveraging their resources, they become involved in a variety of philanthropic initiatives that align with their personal beliefs. These engagements can range from financial contributions and giving their time, to hosting fundraising events, leading advocacy activities, and sometimes, directly setting up their own charity foundations.
Numerous actors, musicians, sports personalities, and other renowned figures have shown their support to a wide array of causes. These include education, health, human rights, environmental safety and responding to disaster-stricken areas. An outstanding example is the esteemed actor and passionate environmentalist, Leonardo DiCaprio. Through his own Leonardo DiCaprio Foundation, he has channeled millions of dollars into projects aimed at maintaining and enhancing the health of our planet.
Impact of Celebrity Philanthropy
The impact of celebrities' philanthropic endeavors is multifaceted and substantial. Their star power not only raises awareness about various issues but also generates substantial funds for worthy causes. This funding often enables the implementation of projects and initiatives that would otherwise struggle for support. For instance, internationally recognized singer Shakira founded the Barefoot Foundation, which has built schools to provide quality education for children in her native Colombia.
In addition to providing much-needed resources, celebrity philanthropy often inspires fans and the general public to engage in charitable action. This widespread impact and influence indicate the potential power of celebrity philanthropy and the pivotal role it can play in promoting societal well-being and progress.
Evaluation of Celebrity Activism
There's a growing trend among celebrities to engage in more activist roles, advocating for change on critical issues from climate change to social justice. This form of "celebrity activism" can be a powerful force for change, but it's not without its critics. Some argue that it can occasionally divert attention from the issue at hand and focus it on the celebrity instead. Some critics also question the authenticity and consistency of celebrity activists. However, many celebrities have used their platforms to effect real, significant change in their communities and around the globe.
Oprah Winfrey's long-standing commitment to various charitable and educational causes is a prominent example of sustained and impactful celebrity activism. Through her foundation, The Oprah Winfrey Charitable Foundation, she has donated millions of dollars to provide education and support the empowerment of marginalized groups worldwide.
In conclusion, the role of celebrities in philanthropy and activism remains a highly consequential facet of their influence. Their activism and philanthropy can create significant impacts that benefit societies and promote social change globally.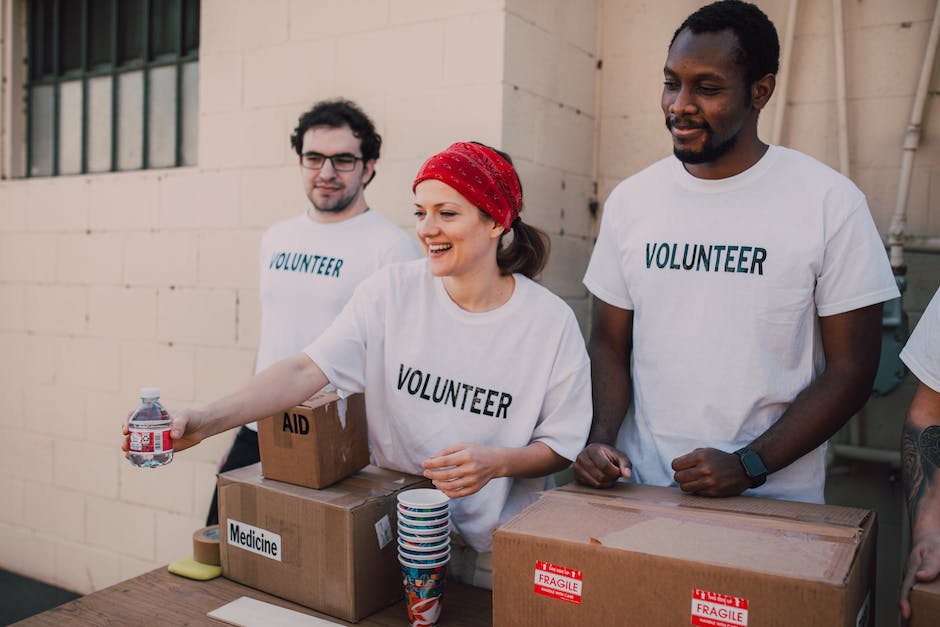 The world of celebrities is truly a multifaceted and intriguing realm, complete with its fair share of highs, lows, glitz, and scandal. As we've journeyed through their path to stardom, witnessed their societal influence, analyzed the fallout from their controversies and scandals, and appreciated their philanthropic endeavors, it becomes clear that fame is more than surface-level glamor. The degrees of influence they carry are staggering, shaping societal trends, opinions, and even behaviors. Above all, their capacity to affect positive change through philanthropy illustrates that, despite the seemingly insurmountable disparity in wealth and lifestyle, they possess the potential to harness their prominence for the greater good.
Writio: Get automated content writing that ranks on Google! This article was written by Writio.