PlayStation 4, colloquially referred to as PS4, was destined to leave a significant footprint in the realm of digital entertainment the moment it launched. Created by tech giant Sony Interactive Entertainment, the PS4's birth in 2013 ignited an entirely new level of excitement and anticipation within the gaming community. It was hailed as a testament to technological advancement, boasting impressive specifications, an extensive catalog of games, and a user-friendly interface. Throughout this content, we will delve into the history of PS4, its components, the games and software, the user experience, and ultimately, its forecasted evolution.
History of the PlayStation 4
Origins and Development of the PlayStation 4
The PlayStation 4, commonly known as the PS4, was developed by Sony Computer Entertainment. The console's development began in 2008, just two years after the release of its predecessor, PlayStation 3 (PS3). Sony's goal was to create a console focused not just on high-end graphics, but also on user-friendly software and services. Leading the development was Mark Cerny, a man with a long history in the gaming industry.
The PlayStation 4 was officially announced at a press conference on February 20, 2013. The event was held in New York and was widely broadcasted. During the event, Sony outlined its future vision for the console, which centered on the idea of a "connected and integrated experience" for gamers.
Initial Release and Response
The PS4 made its debut on November 15, 2013 in North America, before being released in other regions. Its initial price was $399, making it $100 cheaper than its main competitor, Microsoft's Xbox One. The response to the PS4's release was overwhelming. The console sold over 1 million units on its first day and by the end of 2013, Sony had sold more than 4 million PS4 consoles worldwide. The PS4 was praised, not just for its powerful hardware, but also for its design, user interface, and the potential of its online services.
Sales and Variations
In terms of sales, the PS4 has been remarkably successful. As of 2020, Sony has sold over 110 million PS4 consoles worldwide. This makes it the second best-selling home console of all time, only behind the PlayStation 2.
In addition to the original model, Sony has released two major variations of the PS4: the PS4 Slim and the PS4 Pro. The Slim model, released in 2016, is a smaller, more energy efficient version of the original console. The Pro model, also released in 2016, is a more powerful version of the console with improved hardware and support for 4K gaming.
A Major Player in the Gaming Sphere: The PlayStation 4
The PlayStation 4, decorated by many as a significant player in the gaming industry, has carved its niche through a distinct focus on large cinematic, single-player experiences. Its contribution in rekindling interest in such gaming formats is worth noting. A successful strategy employed by Sony, the console's developer, includes securing exclusive rights to multiple games, thereby extending its appeal to gamers worldwide.
The role of PlayStation 4 within the evolutionary landscape of the gaming industry is indeed substantial. It has notably served as a pioneer for advances in the domains of virtual reality and game streaming. The 2016 introduction of PlayStation VR – a virtual reality system exclusively for PS4 – underlines this. Its built-in "Share" function allows players to stream their gameplay to digital platforms like Twitch and YouTube, making gaming both more interactive and readily accessible.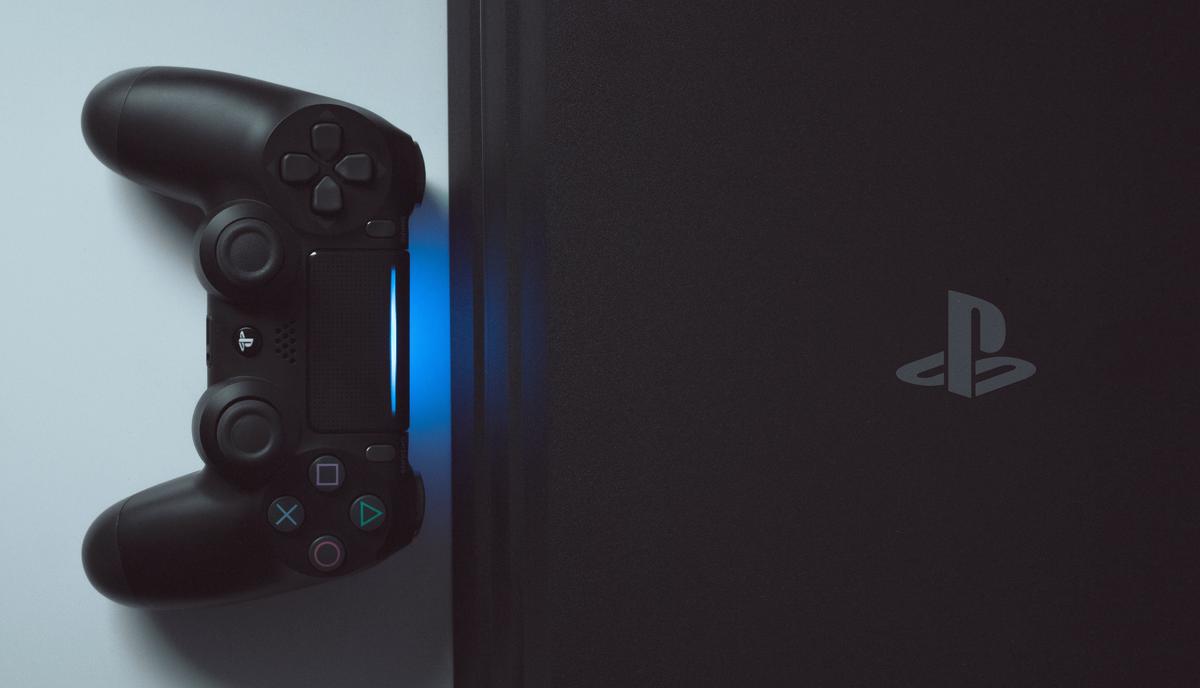 PS4 Specifications and Technology
Unpacking the Power: PlayStation 4 Hardware Specifications
Here's an inside look at the PlayStation 4, also popularly known as PS4 – a home video game console born from the innovation labs of Sony Computer Entertainment. The brains behind this power-packed console is the next-generation Radeon Graphics Core Next engine from AMD. This beast of an engine can process an impressive 1.84 teraflops of information, placing the PS4 as one of the more potent consoles in terms of graphical performance amid its market contemporaries.
Processing and Memory
Running the PS4's graphics engine, and at the heart of the console, is a powerful single-chip custom processor. It houses eight x86-64 AMD Jaguar CPU cores, giving the PS4 a formidable amount of processing power for multi-threaded applications. In addition to this, the PS4 features 8GB of GDDR5 memory. This high-performance RAM gives developers considerable power and flexibility in game creation and means users can switch between games and apps instantly.
Graphics and Display Capabilities
The PS4 uses a type of graphics processing unit (GPU) known as a 'semi-custom' AMD Radeon unit. This GPU is capable of impressive performance, with maximum outputs of 1080p and 4K for photos and videos. It supports full HD and has a visual output on par with the highest-end gaming PCs. Games can be displayed at up to 60 frames per second, ensuring smooth gameplay and high detail.
Audio Capabilities and Connectivity
Audio-wise, the PS4 supports a range of outputs, including stereo and 7.1 surround sound, enhancing the immersive experiences of gameplay. It connects to these systems through HDMI or Optical/TOSLINK cables. In terms of internet connectivity, the PS4 can connect via an Ethernet cable or wirelessly through Wi-Fi. This allows players to download games, updates, and stream content.
Storage and Expansion
The base model of the PlayStation 4 comes with a 500GB hard drive, although models with up to 2TB of storage have been released. The PS4 also supports user-replaceable SATA hard drives, meaning users can upgrade their system's storage if needed. The console includes two USB 3.0 ports that allow for additional storage or charging of the DualShock 4 controllers.
DualShock 4 Controllers
The PlayStation 4 uses DualShock 4 wireless controllers, which are a significant upgrade over previous generations. The DualShock 4 features include a built-in speaker and stereo headset jack, a touchpad, and a 'Share' button, allowing players to upload screenshots and videos to social media. The controller's light bar also interacts with the PlayStation Camera for motion control capabilities.
Exploring PlayStation's Virtual Reality Features
The PlayStation 4, or PS4, offers its users an optional PlayStation Camera that adds another dimension to gaming. Equipped with dual lenses supporting 3D depth sensing and full compatibility with the PlayStation VR, Sony's impressive virtual reality headset, this accessory heightens gaming experiences. With real-time tracking of the VR headset's position and orientation, as well as the DualShock 4 controller, gamers can completely immerse themselves in their chosen virtual worlds.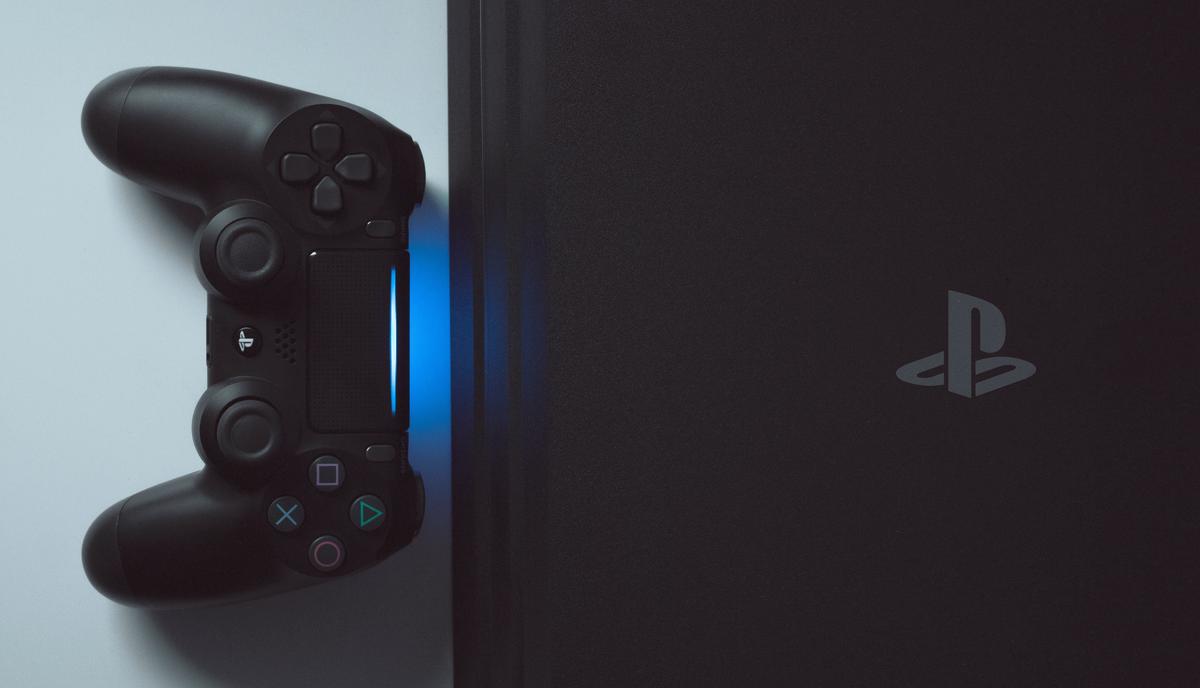 PS4 Games and Software
Diving Deep into the Eclectic Collection of PS4 Games and Software
Sony's PlayStation 4, known as the PS4, boasts of an extensive and diverse library of games and software applications. Praised for its impressive collection of exclusive titles, indie games, and global mainstream releases, the PS4 becomes the hub for gamers worldwide. With genres that traverse role-playing games (RPGs), first-person shooters, adventure escapades, and sports simulations, there's something for every gamer on the PS4 platform.
Popular PS4 Games
Some of the most popular PS4 games include titles like "The Last of Us Part II," "God of War," and "Spider-Man." These games have gained iconic status for their immersive storylines, engaging mechanics, and impressive graphics. Other notable games on the PS4 include "Red Dead Redemption 2," an open-world game set in the late 1800s, and "Fortnite," an online multiplayer game that has surged in popularity in recent years.
Exclusive PS4 Games
Sony's PlayStation 4 possesses an extensive array of exclusive games, meaning they are only playable on PS4 consoles. Some of these exclusive titles have been pivotal in shaping the global gaming landscape. Games such as "God of War," "Uncharted 4: A Thief's End," and "Bloodborne" are particularly noteworthy. These titles provide unique gaming experiences, combining immersive storytelling and dynamic gameplay to secure PlayStation's position in the console wars.
Indie Games on PS4
The PS4 provides an essential platform for independent games, also known as indie games. These games are often developed by smaller teams, emphasizing creativity and innovation over big-budget mainstream market trends. Popular titles such as "Inside," "Celeste," "Stardew Valley," and "Undertale" have received critical acclaim for their unique gameplay mechanics and innovative narrative techniques.
PlayStation Store and Additional Software
The PlayStation Store is the digital marketplace for PS4 users to purchase games, add-ons, and other entertainment content. It offers both AAA titles and indie games, along with DLCs (downloadable content), themes, avatars, and more. Aside from games, the PS4 also supports other software applications such as Netflix, Amazon Prime Video, Spotify, and more. Users can stream music and video content directly through their PS4 consoles, making it a versatile entertainment system.
Software Updates on PS4
Sony regularly updates the PS4's system software, providing stability improvements, new features, and improved usability. These updates often refine the graphical user interface, enhance system performance, and introduce new software compatibility. Players are encouraged to keep their PS4 consoles updated to ensure optimal performance and accessibility to the latest features.
Embracing the Future with PS4's VR Games
The future of immersive gaming lies in the range of VR games offered by the PlayStation 4 through PlayStation VR. These games elevate the world of gaming by immersing the player directly within the game's universe. Top PS4 VR titles include "Beat Saber," "Resident Evil 7," "Astro Bot Rescue Mission," and "Skyrim VR." These games continue to push the boundaries of what interactive entertainment can be and form a substantial part of the PlayStation 4's game library.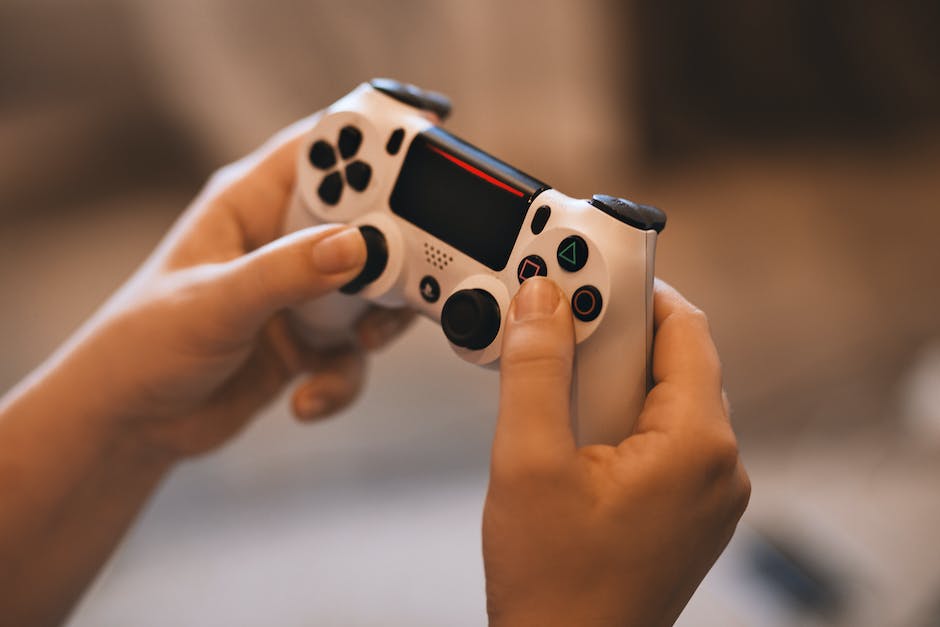 Using the PS4 – User Interface and Services
Navigating Through the PS4's User Interface
At the heart of the PlayStation 4's user experience is its intuitive menu, known as the "PlayStation Dynamic Menu." This interface can be navigated using the DualShock 4's D-pad or through voice-commands, which can be activated using compatible headphones or the PlayStation Camera. The Dynamic Menu places games, applications, and internal features into neat, rectangular icons that can be arranged according to your personal preference.
A variety of primary options and features can be found in the PS4's user interface. "What's New" showcases the latest games, apps, or other content available on the PlayStation Store. "Notifications" keeps you updated on important events, such as new game invitations, downloads, and friend requests. Under "Settings," you can customize console preferences. These include sharing options, power saving settings, parental controls, and network configurations.
System Settings on PS4
Under the "Settings" option, users can perform a variety of alterations to personalize their PS4 system. It encompasses a wide range of options, from language selection and audio output settings to system updates and initial setup for PS4's Remote Play feature. The Network Settings allow the players to configure their internet connection, sign in to PSN, and set up PlayStation consoles as their primary systems. Privacy Settings gives the users control over who can see their gameplay, trophies, and other personal information.
PSN: PlayStation Network Services
The PlayStation Network (PSN) is Sony's digital media entertainment service that PS4 users access for online multiplayer gaming, streaming video services, downloading games and other content. A basic PSN account is free and allows online multiplayer gaming, access to the PlayStation Store, and 1GB of cloud storage for game saves.
For a deeper layer of service, Sony offers PlayStation Plus, a subscription-based service that includes access to an expanding library of games, early access to new content and betas, exclusive discounts in the PlayStation Store, and the ability to save games online. PlayStation Plus is not mandatory for using a PS4, but it is essential if you plan on playing games online.
Enhancing Your Experience with the PS4
For an optimized experience with the PS4, you might want to consider these handy tips:
Carrying out regular system updates is crucial as it ensures your console performs at its best and is up-to-date with the latest features.
The 'Sound and Screen' settings menu lets you customize your resolution, tweak display area settings, and align audio outputs to your entertainment system's specifications.
With the 'Scheduled Software Updates' feature, your console can automatically fetch and install updates while in rest mode, saving you the effort.
Being familiar with the PS4's user interface, the PlayStation Network (PSN), and the Settings menu is key to harnessing the console's full capabilities. By personalizing your system to your gaming style, connecting with other players via the PlayStation Network, and understanding your console, you're setting yourself up for an outstanding gaming experience on the PS4.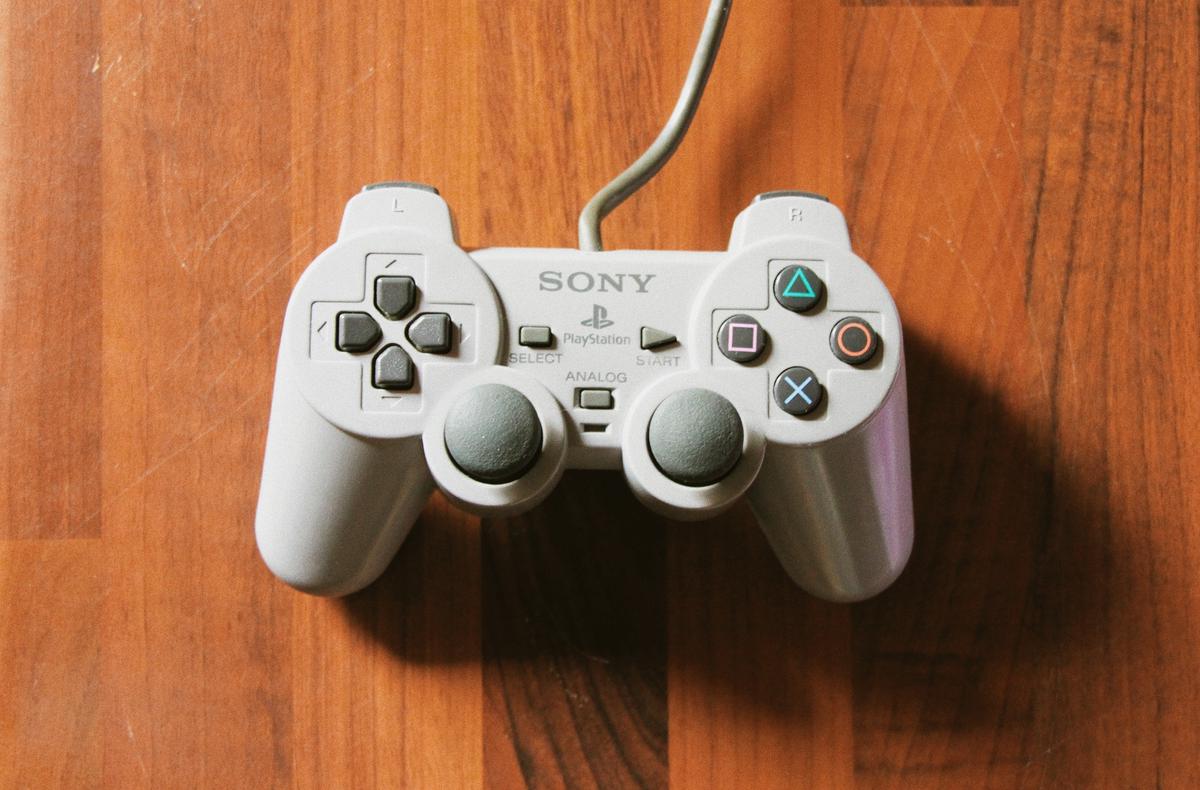 Photo by lilzidesigns on Unsplash
Future of PlayStation and PS4
Understanding the Life Expectancy of the PS4
Despite the recent launch of the PlayStation 5 in November 2020, Sony continues to assure extended support for the PlayStation 4. The tech giant has expressed its commitment to roll out new games and updates for the PS4 until at least 2022, promising players a steady stream of content and support for their console for another couple of years.
Estimating hardware lifespan isn't always straightforward as it depends on factors like frequency and intensity of usage, the environment in which the console is used, and the level of care and maintenance it receives. Based on Sony's historical performance and standard console lifespan, it's plausible to anticipate your PS4 to last between five to seven years under normal usage conditions. That's not to say it can't potentially last longer with proper upkeep.
The Potential for Updates
The PlayStation 4 has continued to receive updates even after the launch of PS5. These updates not only offer improvements to the operating system, but also pave the way for new features and game improvements. Based on Sony's past behavior and statements, it's likely that updates will continue for the PS4 in the foreseeable future, although these may not be on the same grand scale as we've seen with the introduction of major software updates.
One potential future update could focus on enhancing backward compatibility. This would allow users to enjoy a wider array of games from previous PlayStation generations. At the moment, the PlayStation 4 can play PS2 and PS3 games, but only through the PlayStation Now streaming platform. Adding more robust support for backward compatibility could extend the value and lifespan of the PS4, particularly for players with extensive libraries of games from past generations.
PS4 in the Shadow of PlayStation 5
The PlayStation 5, Sony's latest console, launched in November 2020. The PS5 offers a major technological upgrade compared to the PS4, with more processing power, better graphics, and new hardware features like the DualSense controller.
However, the PlayStation 4 remains relevant in the gaming world, with a substantial library of high-quality games and robust online multiplayer functionality. Its user base, made up of millions of dedicated gamers worldwide, continues to be active and engaged. Sony will certainly look to encourage these players to upgrade to the PS5, but while stocks remain inconsistent and the significant price point remains out of many players' budgets, the PS4 will still have its place in the industry.
The Next Generation of Consoles
Sony's focus, at present, is firmly on supporting and promoting the PlayStation 5. However, it's almost certain that a next-generation PlayStation console is in Sony's futurology. How the PS4 fits into Sony's plan for the future of the PlayStation brand will depend largely on the success and longevity of the PlayStation 5.
By supporting the PS4 well into the lifecycle of its successor, Sony may be setting a precedent for how it handles console transitions in the future. The extended longevity on offer with the PS4 may become a standard feature of Sony's future console releases, potentially changing the way gamers invest in and interact with the PlayStation brand.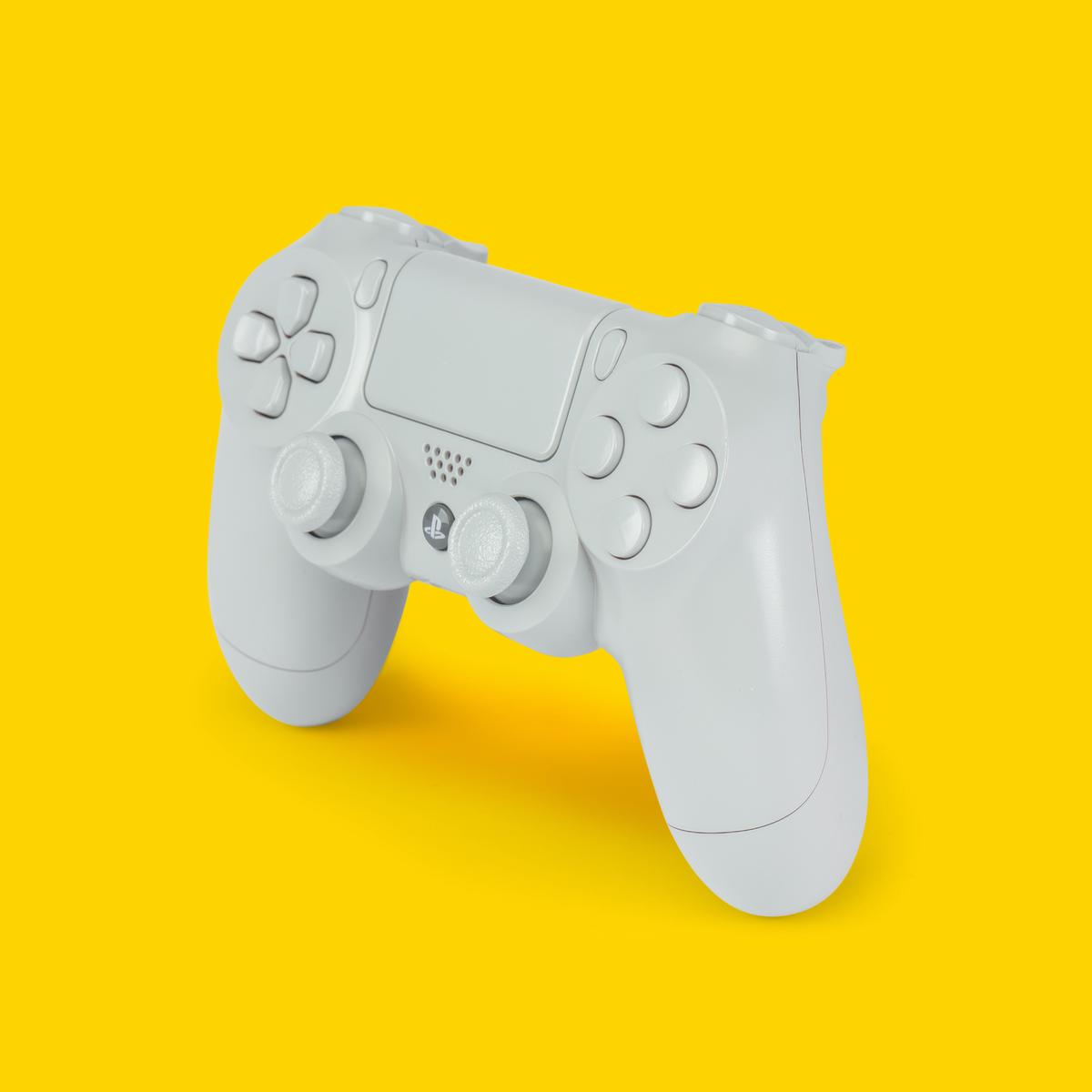 Photo by mike_meyers on Unsplash
As we navigate through the digital age, consoles like the PlayStation 4 persistently shape our at-home entertainment experience. From its humble beginnings to its current standing in the industry, Sony's PS4 has become synonymous with intriguing gameplay, high-definition graphics, a wealth of software and a top-notch user experience. As Sony continues to evolve and innovate, one can only imagine what they have in store for their gaming community in the future. The journey of PS4 is not just about its physical evolution but is a story of technological advancement, continuing to inspire and entertain people across the globe.
Writio: AI-Powered Content Writer – Revolutionizing website publishing with high-quality, customizable content. This article was written by Writio – your ultimate content companion!